Opioid Epidemic in CT – Workshop for Administrators, Teachers & Counselors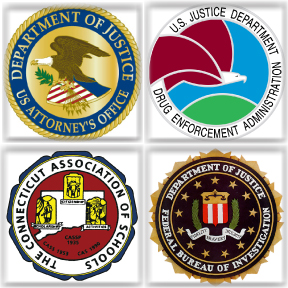 Presented by the U.S. Attorney's Office, in conjunction with FBI, DEA, and victims of drug abuse, CAS is pleased to offer a half-day workshop for teachers, counselors, and administrators on the devastating opioid epidemic. This video-based educational program is designed for high schools and will be accompanied by an educator's discussion guide geared specifically to teens and adolescents. The presenters will walk participants through the opioid epidemic that is plaguing Connecticut. Projections for 2016-17 indicate that the majority of deaths associated with drug overdoses in our state are of young people ages 18 to 25, many of whom developed an addiction to opioids after misusing prescription pills while in their teens or early adolescence. This event will take place on March 3, 2017, from 8:30 to 11:00 a.m. at the CAS Office in Cheshire.
Click here for more information about how principals can help in the fight against the state's devastating opioid epidemic.
______________________________________________________________
DATE: March 3, 2017
TIME: 8:30-11:00 a.m.
SESSION TITLE: Opioid Epidemic in CT – Stemming the Tide
COST: $15 per person
LOCATION: CAS Central Office, Cheshire – Conference Room C2
To register for this event, please click on the button below.
REGISTER