Supporting Students and Staff in an Age of Anxiety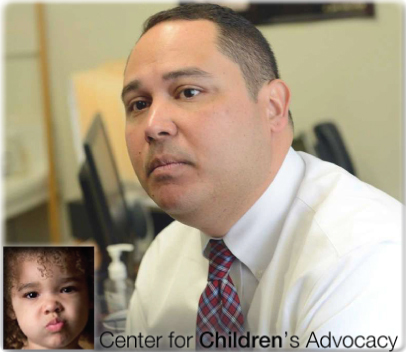 CAS is pleased to collaborate with CABE and CAPSS to offer a full-day workshop on "Supporting Students and Staff in an Age of Anxiety."
On March 31st, Attorney Edwin Colon from the Center for Children's Advocacy will present critical information on Immigration and Customs Enforcement (ICE) policies impacting schools and students. In addition, representatives from the ADL and the Connecticut School Counselor Association will discuss research regarding student anxiety and provide helpful strategies for addressing anxiety-related behaviors in schools.
Click here for details and registration information.
---
PRESENTER EDWIN COLON
"My work as an attorney takes me wherever youth need me the most. I was born and raised in Puerto Rico and attended public school there. During my junior year in high school, I moved to New York and then to Connecticut, returning to Puerto Rico after only a year. At age 19, I joined the U.S. Army and lived in Oklahoma and Virginia. Following my graduation from the University of Puerto Rico, I returned to Connecticut to complete my education as a social worker and attorney. Moving back and forth between Puerto Rico and the U.S. mainland allowed me to experience firsthand the particular challenges that young people face when moving – whether they want to or not. I truly enjoy my role as an attorney working with unaccompanied, LGBT, and homeless teens. Every day is different and everyone's experience is unique.