Registration for Popular Summer Leadership Institute Now Open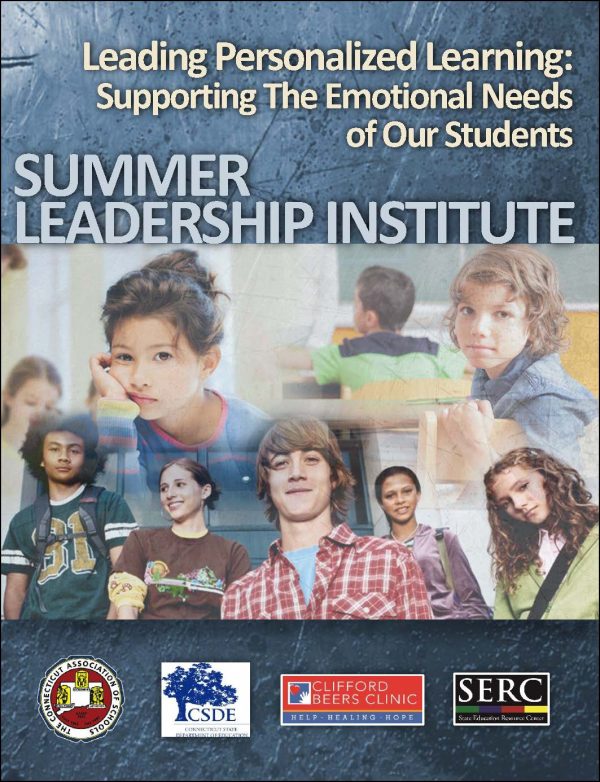 CAS, with support from the Clifford Beers Foundation, CSDE and SERC, is again sponsoring its popular summer leadership institute (SLI) at the Heritage Hotel in Southbury. The 2017 conference, Leading Personalized Learning: Supporting the Emotional Needs of Our Students, will be held on June 22 and 23 and will feature two keynote presentations:
Dr. J. Stuart Ablon, Director of Think:Kids – "Rethinking Challenging Student Behavior: A Collaborative Problem Solving Approach"

Team of Practitioners, Old Saybrook Public Schools – "Using Universal Screening to Identify Students in Need of Tier 2 and Tier 3 Mental Health Interventions"
A new feature of this year's SLI will be the onsite presence of community providers who can support the approaches introduced in the workshops and provide resources for implementing them locally. Additionally, there will be a viewing of the trailer for Resilience, a film which describes the long term effects of adverse childhood experiences on adults. Post-institute forums and discussion groups will be held around the state in the fall.
The conference registration fee includes an overnight stay, all meals and hotel facilities. CAS will make all hotel reservations. Refunds are not available for cancellations made after June 17th or for non-attendance at the event.
CLICK HERE TO DOWNLOAD A DETAILED CONFERENCE BOOKLET.

---
If you are looking for the perfect blend of professional learning, relaxation, reflection, and rejuvenation,
register for the SLI now!
For questions, please email Erin Guarino at eguarino

casciac

org.