2017 CT Student Activity EXPO & NHS Conference
Student leaders, club members and advisors are invited to the Aqua Turf on October 13th for a half-day mega-event!
This combined student activities expo and leadership conference offers boundless opportunities for camaraderie, learning and inspiration!

---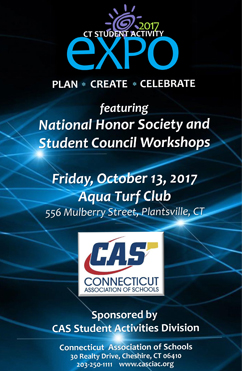 Student Activity EXPO
PLAN-CREATE-CELEBRATE
The CT Student Activity EXPO is a first-of-its-kind event designed to spotlight a variety of successful student activity programs that have been implemented in the state's K-12 schools. Study after study points to the value of student activities and their interplay with positive student behavior, social-emotional learning, school climate and culture, and academic success. While Connecticut has enacted legislation establishing school climate guidelines and schools have unfolded many climate initiatives, there has never been an EXPO by NHS, student council and club advisers showcasing their best practices!
EXPO attendees will find valuable networking opportunities embedded in the rotational schedule which includes a variety of elementary, middle, and high school presentations. In addition, more than a dozen exhibitors will be available throughout the morning to share their unique programs and services. Attendees will be able to acquire a "toolkit" of topics, ideas, strategies, and approaches to improve their local student activities.
If you want to see and uncover examples of the service, excitement, and passion our students can achieve through student activities, do not miss this unique opportunity!

---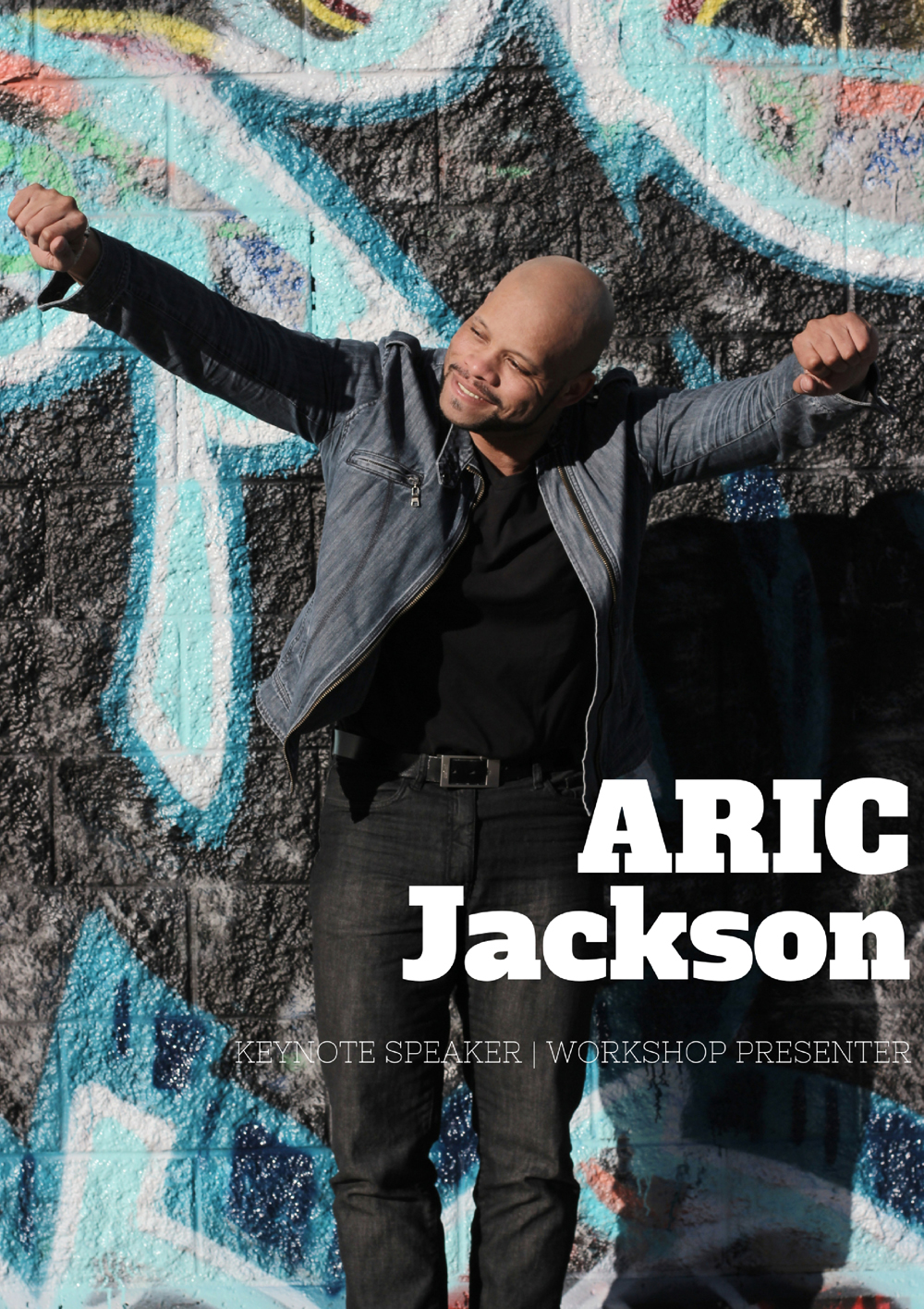 CANHS Leadership Conference
Featuring Aric Jackson
This annual event empowers students to use their National Honor Society platform to positively impact those around them and to rise to new levels of leadership. The electrifying Aric Jackson will be the keynote speaker at this year's conference. On a mission to help others pursue their goals and dreams, Aric has been inspiring and motivating students for over a decade.
The conference offers 21st century skill-specific workshops designed to strengthen students' abilities
to communicate clearly, collaborate with others across barriers and in diverse groups, and think and work creatively with others. Participants will share Information and ideas for projects, learning and
development.
Each participating Honor Society is asked to submit a community service, fundraising and/or school-wide initiative online before Sept. 30th. Complete the form online or bring project descriptions to share with other schools during the round table project swap session.
Come connect to a large network of student leaders and adult advisors to support your growth and future initiatives!

---

Click here to download a conference brochure.
PLEASE NOTE: Refunds will not be given for cancellations after October 1, 2017.
If you have any questions, please contact Anna Flores (203-250-1111 x3909 | aflores

casciac

org) or Dave Maloney (203-250-1111 x3936
| dmaloney

casciac

org).

Register