CAS Launches New Administrator Induction Program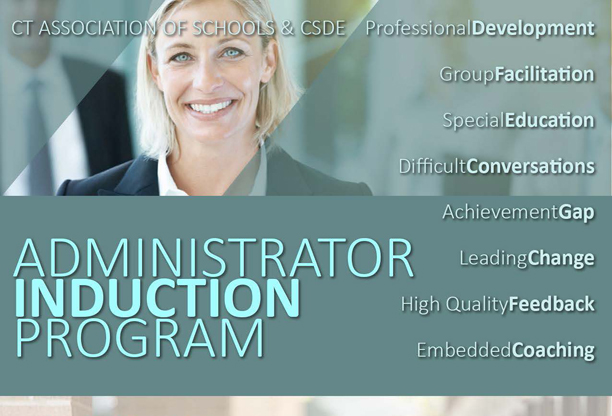 CAS, in conjunction with the Connecticut State Department of Education, is offering an Administrator Induction Program (AIP) for all new principals and assistant principals. Modeled after the state's Teacher Education and Mentoring (TEAM) Program, the CAS AIP is structured around two primary components – professional development offerings and embedded coaching. Program participants will be offered a series of six workshops specifically targeted to address issues critical to every new administrator. In addition to the six workshops, participants will receive five days of embedded, onsite executive coaching and be afforded professional learning opportunities through the CAS New Leaders Academy as well as the BloomBoard administrator induction portal. Districts need only commit to a fee of $3,000 to support their new hires in the coming year.
Click here for an overview of the six workshops which will be offered as part of the Administrator Induction Program.
Click here for more information on executive coaching.

---
Inquiries can be directed to Ev Lyons, elyons

casciac

org, or Marie Salazar Glowski, mglowski

casciac

org.