CAS Presents the 2017-2018 New Leaders Academy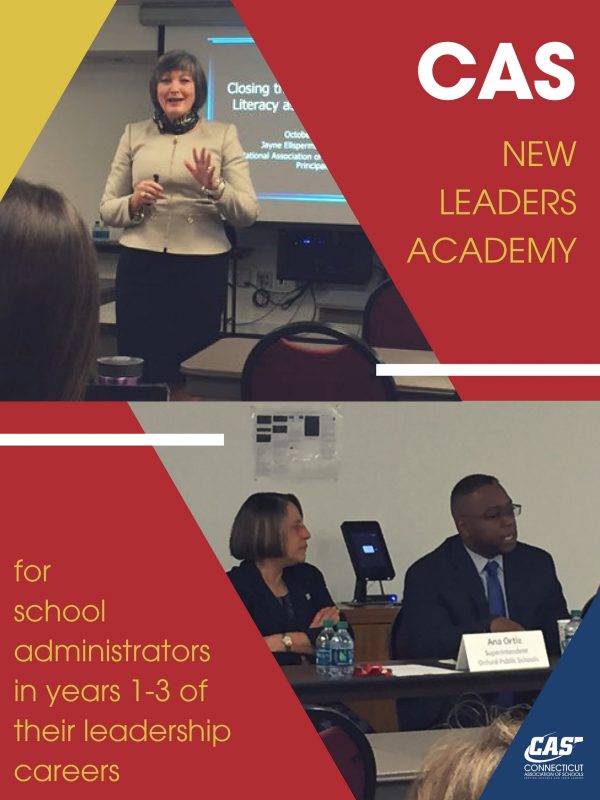 CAS presents the 2017-2018 New Leaders Academy, a year-long program designed to meet the needs of elementary or secondary administrators early in their leadership careers. In addition to speaker presentations for each session, participants will have the opportunity to meet in a facilitated discussion with other administrators from around Connecticut under the guidance of a veteran administrator as group leader.
Our New Leaders Academy is offered free of charge to our member schools and for a slight fee to those schools who are not yet members of the Association.
Please view the full program brochure for details. Registration is for each individual session, and you may register for any/all that your schedule permits.

REGISTER

Questions regarding the series may be directed to Ev Lyons at elyons

casciac

org or Noreen Liberopoulos at nliberopoulos

casciac

org.