Wolcott School Leader Named Outstanding First-Year Principal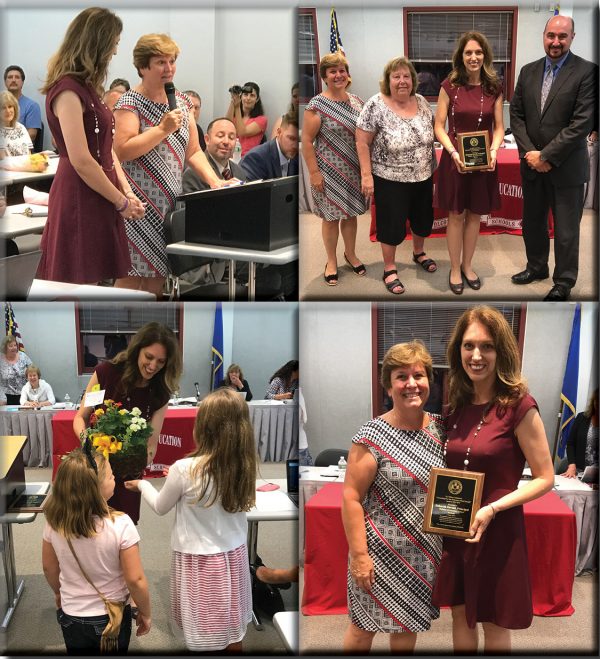 CAS is pleased to announce that Mrs. Deborah Osvald, principal of Wakelee Elementary School in Wolcott, is the recipient of the 2017-18 William Cieslukowski First-Year Principal Award. Although Mrs. Osvald was "officially" nominated by reading teacher Andrea Lund-Teixeira, it should be noted that the nomination letter was composed via Googledocs by her entire faculty. In their letter, they describe Mrs. Osvald as a school leader with "passion for education and dedication to giving the students and staff her all." She has a clear vision of educational programming where students come first and consistently weighs all school-based decisions against this mantra.
Mrs. Osvald understands that all students have the potential to learn and are able to meet that potential when all stakeholders work together to support the student. In addition to her work with faculty and staff, she quickly established a collaborative relationship with the school's PTO and surrounding community.
Within the school, Mrs.Osvald established four building committees: school data team, school safety team, PBIS committee, and a crisis team. With her leadership, these committees work together to "tackle some of the impossibles and brainstorm possibilities, changes, and solutions." As written in the recommendation letter: "She makes you aware that the impossibles are possible by achieving together a little at a time."
Mrs. Osvald demonstrates thoughtfulness, high expectations and compassion toward students and staff. This care drives every decision that she makes with and for her staff.
It was CAS' distinct honor to present the William Cieslukowski Outstanding First-Year Principal Award to Mrs. Deborah Osvald.
By Jill Hale, Assistant Executive Director