Announcing CAS Special Education Coaching Support Grant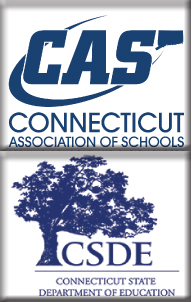 The Connecticut State Department of Education (CSDE) Bureau of Special Education and
the Connecticut Association of Schools (CAS) Partnership
CAS is pleased to announce the availability of a grant to support special education administrators!
In response to reports from the field indicating that special education administrators would benefit greatly from the support of an executive coach with special education expertise, CAS worked with the CT State Department of Education to develop a special education executive coaching model which the CSDE is supporting through an application process made available to districts. Grant awardees will receive a coach at no cost for the services provided.
Through this grant, the CSDE and CAS will work collaboratively with partner districts to:
support a new or experienced special education administrator;
create a structured, individualized support plan for the administrator;
build capacity for supporting equitable learning experience for all students, specifically, students with disabilities; and,
enhance district capacity for implementing and sustaining successful practices that are developed throughout the year by providing training and technical assistance and resources to identified special education administrators.
Coaches will work with administrators to enhance time management, organizational skills and communication strategies. Differentiated support will be provided as determined by the administrator based upon the individual, school, and or district needs. Projected outcomes include increased job effectiveness; improved staff satisfaction and retention; timely responses and resolutions to compliance related matters; improved staff and family communication; and increased parent satisfaction.

DOWNLOAD GRANT APPLICATION