Registration Deadline Extended for High School Arts Banquet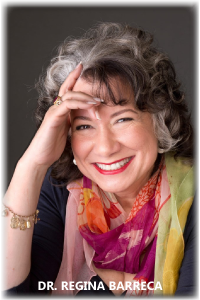 The deadline to submit an online registration for the 24th Annual High School Arts Awards Banquet has been extended to Friday, March 1st.
CAS is hosting the 24th Annual High School Arts Awards Banquet on Tuesday, April 2, 2019, at the Aqua Turf Club in Plantsville. This prestigious recognition dinner, sponsored by Jostens and Horace Mann, honors high school seniors who excel in the performing and/or visual arts. Each CAS member high school is invited to select two grade 12 students for recognition.
Dr. Regina Barreca, Professor of English and Feminist Theory at the University of Connecticut and winner of UConn's highest award for excellence in teaching, will be this year's keynote speaker. Gina's weekly columns from "The Hartford Courant" are now distributed internationally by the Tribune Co. and her work has appeared in most major publications, including the New York Times, the Independent of London, the Chronicle of Higher Education, Cosmopolitan, and the Harvard Business Review. She is a bestselling author of "They Used to Call Me Snow White…But I Drifted: Women's Strategic Use of Humor," "It's Not That I'm Bitter…or How I Learned to Stop Worrying about Visible Panty Lines and Conquered the World," and "Babes In Boyland: A Personal History of Coeducation in the Ivy League," and has appeared on 20/20, The Today Show, CNN, the BBC and NPR and Oprah to discuss gender, power, politics, and humor.

---
Click on the button below for registration information. Online registration must be completed by Friday, March 1, 2019.
Questions can be directed to Noreen Liberopoulos at nliberopoulos

casciac

org.

REGISTRATION INFORMATION