The 2020 Elementary Student Leadership Conferences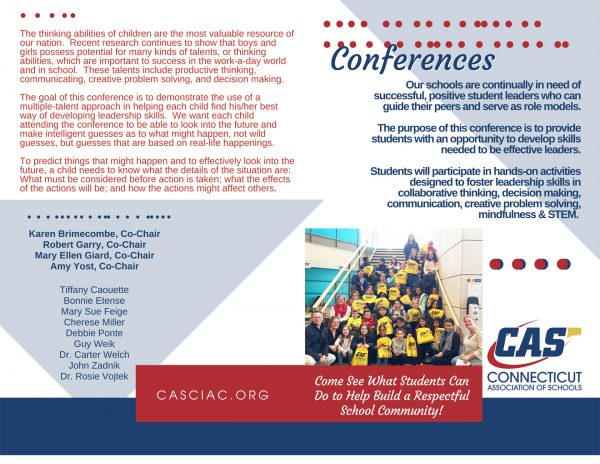 Registration Now Open!
Four Connecticut colleges will once again open their doors to elementary school students looking to hone their leadership skills. The 27th Annual Elementary Leadership Conferences coming in January will provide students with opportunities to participate in hands-on activities that promote productive thinking, decision-making, problem-solving, and communication.
The 2020 conferences will be held at Sacred Heart University in Fairfield on January 6; Naugatuck Community College in Waterbury on January 8; Asnuntuck Community College in Enfield on January 10; and, Three-Rivers Community College in Norwich on January 14.
Click here for program details and registration information.
NOTE: Registration closes early this year. Don't miss out!