CT Association of Student Councils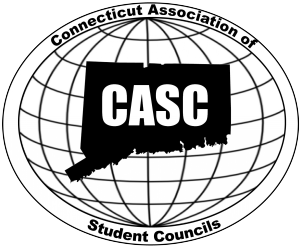 The Connecticut Association of Student Councils (CASC) is an advisory organization designed to help student councils work more effectively and efficiently within the communities of Connecticut. CASC sponsors statewide conferences, leadership workshops and related activities for students and advisors. Committed to the preparation and development of student leaders, CASC provides students with important opportunities to develop life skills, lead change and help chart the course of their education.
CASC was established under the auspices of the Connecticut Student Activities Conference.
Mission Statement:
The mission of CASC is to unify student councils across the state through leadership opportunities and experiences for students as well as professional development and support for advisors.