CAS Announces 2020 Principals of the Year
The Connecticut Association of Schools is pleased to announce the winners of the 2020 Principal of the Year Awards. Congratulations to these outstanding administrators!
• BARBARA SILVERIO, PEARSON SCHOOL, WINSTED •
2020 Elementary School Principal of the Year
• JOY WRIGHT, KING PHILIP MIDDLE SCHOOL, WEST HARTFORD •
2020 Middle School Principal of the Year
• DR. NANCY DOWLING, BUNNELL HIGH SCHOOL, STRATFORD •
2020 High School Principal of the Year
---

BARBARA SILVERIO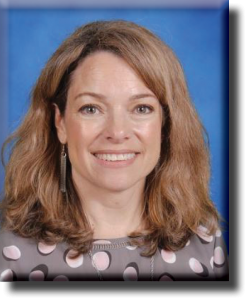 Barbara Silverio, principal of Isabelle M Pearson School in Winsted, has been named the 2020 Elementary School Principal of the Year. Nominated for the award by her superintendent, Melony Brady-Shanley, Barbara is a transformational and collaborative leader who is committed to developing the best in her students and in the teaching and learning process.
Reacting to the news of her selection, Barbara remarked, "I am bursting with pride to receive recognition as the 2020 Elementary Principal of the Year in CT. I am so grateful to have this opportunity to represent the Winchester students, staff members, and families. Their dedication and support are the foundation of this accomplishment. I feel very fortunate to work with everyone in this wonderful school community."
Barbara believes that education is the biggest gift that can be given to children and she takes her responsibilities as principal very seriously. She joined the Pearson administration in 2014, when the Winchester Public Schools was in receivership and became part of state's Alliance District program. Working with a broad network of stakeholders, she immediately embarked upon whole school reform initiatives with the goal of building a learning community predicated on transparency, accountability, equity and academic rigor. At the same time, she worked at creating what Brady-Shanley describes as a "positive, kid-focused culture that is felt the moment you enter the building."
As a result of Barbara's intrepid leadership, combined with the hard work of her staff, Pearson School's Next Generation Accountability index ratings increased 9.3 points from 71.2 in 2016 to 80.5 in 2019. Additionally, Pearson School was recognized by the CT State Department of Education (CSDE) as a School of Distinction for the academic growth of students with high needs in mathematics for the 2017-18 school year. Iris White, a CSDE consultant who worked with Pearson as a Commissioner's Network School, said this of Barbara: "In her role as principal, Ms. Silverio has utilized her strong understanding of curriculum and instruction to lead Pearson's transformation from a low-performing school to a school that has consistently exceeded state performance in ELA, math, and science. Despite Pearson's impressive improvements, Ms. Silverio continues to hold high expectations for all staff and students while providing the sense of urgency and leadership necessary for continuous improvement."
Since her arrival at Pearson, Barbara has worked tirelessly to improve the climate and culture at Pearson and to build positive, supportive relationships with families and with the greater Winchester community. Through her direct outreach efforts as well as school-wide events to showcase and celebrate her students, parent engagement and community relations have increased markedly during her tenure. Parent Tara Sundie states, "There is so much interaction between parents and the school and Barbara is at the heart of that." And, adds Theresa Padin, the community partnership coordinator for the district, "Barbara works long after the bell rings each day and avails herself to the community and to her students around the clock. Whether she is dropping by drama club rehearsal to encourage the performers, spending all day at a Saturday robotics competition, volunteering to coach Litchfield County's first Girls on the Run team, or cheering her students on during their recreation league basketball games, Barbara can always be found out and about in the community."
Ask any member of the Pearson staff about Barbara and the first word to come to mind is "calm." Described by special education teacher Chelsea Mecca as the "essence of composure," Barbara is known for her poise under pressure, her unflappable leadership style, and her ability to juggle a myriad of roles with ease and excellence. Reading specialist Susan Goodenough states, "The thing I admire most about Barb is her calm and positive attitude. I have never seen her frazzled, not even when Pearson's student population doubled a few years ago as a result of a district consolidation." Adds grade 5 teacher Victoria MacDonald, "Barb has a powerful calm that can be felt by everyone and it inspires us all with a sense of confidence."
A respected instructional leader who models a growth mindset and maintains consistently high expectations for students, staff and, most of all, herself, Barbara will represent Connecticut in the National Distinguished Principals (NDP) Program sponsored by the National Association of Elementary School Principals (NAESP). One principal is chosen annually from each of the 50 states, the District of Columbia and the Virgin Islands. Principals representing private K-8 schools, Department of Defense Dependents' Schools, and the U.S. Department of State Overseas Schools are also recognized. Assuming conditions allow for them, the national recognition events will take place in Washington, D.C., on October 22-23, 2020.

---
JOY WRIGHT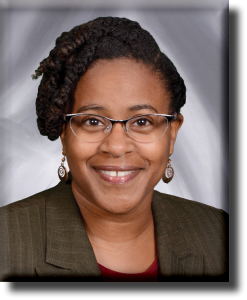 Joy Wright, principal of King Philip Middle School – KP for short – in West Hartford, has been named the 2020 CAS Middle School Principal of the Year. She was nominated for the award by Marc Kotler, assistant principal at KP, and Mike Rollins, secondary science supervisor for the West Hartford Public Schools. Kotler describes her as "an empowering leader who is on a continual path toward growth" and praises her success in building a positive culture and a dynamic learning environment through collaboration, caring and innovative teaching and learning practices.
Upon learning of her selection for the award, Joy remarked, "This award is one that I share with the King Philip Community. I am honored and humbled to represent KP, the West Hartford School District, and the fantastic middle school leaders in the state of Connecticut."
In her daily work, Joy models the characteristics of compassion, respect and kindness that serve as the foundation of the close-knit learning community she has helped to build at KP. Parent Chris Mending states, "Joy has a created a culture where everyone belongs. That sense of belonging starts with Joy and trickles down. She is approachable and visible. Kids feel seen and known by her. And that is important during the unpredictable middle school years."
Five years ago, Joy introduced the Yale Center for Emotional Intelligence's RULER (Recognizing-Understanding-Labeling-Expressing-Regulating) model at KP and led her staff through its implementation. Since its rollout, RULER has helped transform the climate and culture at KP, creating a safe haven where students feel physically safe and emotionally connected to teachers and to one another. Ameerah Huie White, a student who graduated from KP last year, recalls: "My principal did so much to make sure that I personally and many other students were comfortable and safe when we came to school. She and all of the teachers, counselors and other administrators did their best to get to know all of the students on a personal level. I noticed that some of my teachers seemed to know my classmates better than I did."
Joy recognizes that parent engagement can be one of the most effective methods of supporting student achievement, and she warmly welcomes parents into the building and into their child's learning. According to Joy, "Parents are our greatest allies. They bring a different skillset, namely, the intimate knowledge of their children." Says Mending, "Joy makes parents feel connected and makes sure that we not only know what is going on in the classroom but we have the tools and supports so that we can reinforce our children's learning at home."
As self-described "lead learner" at KP, Joy is always challenging herself and her staff to pursue personal and professional growth opportunities. "We are constantly collaborating so that we can be rising together," says Joy. "We are not experts. Everything we do is about getting better. We have to constantly grow." The exemplar of an adult learner, Joy is an avid reader and is always presenting new information for her staff to consider and digest. Her extensive knowledge of curriculum and pedagogy is surpassed only by her enthusiasm and generosity in sharing that knowledge with others. Joy's commitment to continued professional growth sets a powerful example for her staff and has a positive influence on instruction at KP. According to math department supervisor Monique Albani-Ethier, "Joy refers to herself as lead learner, and it is not a gimmick. She lives it. She is constantly connected to and immersed in what is happening in education and she shares her learning with all of us. Learning is at the forefront of everything that she does."
Joy has been a prominent leader and educational pioneer both at her school and in the larger West Hartford district. She has spearheaded several innovative programs at KP, including the first middle school Gay-Straight Alliance and the first middle school transition program, Where Everybody Belongs (WEB). She also piloted the Collaborative Proactive Solutions (CPS) process for students with challenging behaviors. Her staff appreciate her intrepid leadership and are inspired to be risk-takers in the classroom. Says Rollins, "One of the things rarely discussed today about succeeding in a globally competitive society is the need for courage in leadership. I have been working in education since 1979 and Joy Wright is the most courageous leader I've ever worked with."

---
DR. NANCY DOWLING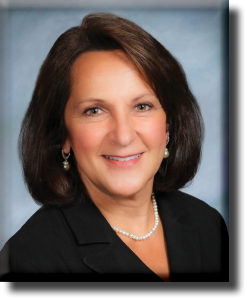 Dr. Nancy Dowling, principal of Bunnell High School in Stratford, has been selected as the 2020 CAS High School Principal of the Year. Nancy was nominated for the award by Bunnell Assistant Principal Frank Tatto and was selected for her passionate and purposeful leadership and her deeply personal commitment to providing a pathway to success for every one of her students.
"This award recognizes and honors the dedication and excellence of the entire staff of Bunnell High School, the effort and achievement of our students, and the support and partnership of our families," said Nancy upon learning the news of her selection. "I am honored to represent our Bulldog Family as the 2020 CAS High School Principal of the Year."
Though more than 1,000 students enter the doors of Bunnell each day, Nancy manages to sustain a warm, nurturing atmosphere where each one feels connected and valued. She achieves this through her earnest and ever-present Bulldog pride and through the shared sense of community and respect that she models at all times. A champion and cheerleader for her students, Dowling is a constant presence in the corridors and classrooms and can be found at most every school play, concert and sports event, using every available opportunity to build relationships with students. Michael LaMonica remarks, "As a parent, I know that when Dr. Dowling states 'I love your kids as if they were my own' that she is speaking from her heart, and we feel that our children are truly in the hands of a principal who prioritizes their safety and learning."
A proud Bunnell alumna, Nancy's love for her school and community is deeply maternal. In fact, as principal of Bunnell, she considers herself the mother of the school, and treats everyone who enters the school building as members of the Bunnell family. Latin teacher Dylan Connor states, "Nancy is a mother figure. She tries to protect us, support us and help us grow." Adds parent Judy Gribb, "Nothing is ever about Nancy. It's about Bunnell. She embodies Bunnell. Bunnell is her identity; it's her life. Her dedication is unmatched. And she does everything she can to make it the best it can be."
The model of a collaborative leader, Nancy values shared decision-making and invites all stakeholders — teachers, support staff, parents, students, and community members alike — to enjoy a shared responsibility for leading the school towards improvement. One of her proudest accomplishments is the establishment of the Bunnell Faculty Council, which brings together a diverse cross section of staff to share concerns, brainstorm solutions and explore ways to better the school community. The Council has brought about increased collegiality and professional camaraderie and an improved professional climate at Bunnell. Teachers are happier and more focused. Bunnell Band Director Jim Miller remarks, "It is empowering to be part of the decision-making. I feel like I am a partner in the process." Assistant Principal Chris Koch, a former Assistant Principal of the Year, adds, "Nancy continues to empower all stakeholders to get involved at the ground level to shape the policies that are the backbone for our school. These initiatives lead others to feel they have a voice and are encouraged to use it to make their place of work and learning the best it can be."
Since assuming the principalship of Bunnell 2015, Nancy has introduced a number of creative programs and practices to help her staff and students flourish. In addition to establishing the Faculty Council, she spearheaded the development of a robust advisory program which has deepened the connections between students and adults; she instituted AP Freshmen Rounds, which have resulted in a dramatic increase in the number of students enrolled in AP classes; and she worked with staff to embed flipped classroom strategies and project-based assessments that promote authentic, real-world learning experiences. Additionally, she is steadily leading Bunnell in the successful implementation of a mastery-based learning model as a means to promote self-directed learning and student acquisition of 21st century skills.
These initiatives, along with a host of others, have had a dramatic impact on student engagement and academic achievement as can be seen by the 98% graduation rate and the 20-point increase in SAT scores for the class of 2020. Last year, for the first time in school history, Bunnell was recognized by U.S. News and World Report among the Best High Schools in the U.S., and the University of Connecticut recognized Bunnell among the "Top Ten High Schools in CT" (#9 overall) in the UCONN Early College Experience Program.
Nancy's positive impact and far-reaching influence are best captured in these words by business teacher Tim Reilly: "Finding an inspirational leader is elusive. Nancy is all about inspiration. It causes students to believe that they can do anything and it causes staff to want to do their absolute most for their students and for one another."
Nancy will represent Connecticut in the National Principal of the Year Award Program sponsored by the National Association of Secondary School Principals (NASSP). She will compete for the national honor along with principals of the year from each of the other forty-nine states, the District of Columbia, the Department of Defense Education Activity, and the Department of State Office of Overseas Schools. Conditions allowing, NASSP will recognize all state principals of the year at an Institute in Washington, D.C., September 28-October 1, 2020.
Barbara, Joy and Nancy will be honored by CAS at the "Celebration of Distinguished Administrators" to be held on November 5, 2020, at Saint Clements Castle in Portland.
---
Principal of the Year Award Program Background and Procedures
The Principal of the Year Program, sponsored annually by the Connecticut Association of Schools, was established in 1984 to bring recognition to the principalship and to spotlight the important role of the principal in shaping the educational environment and experiences of children. The program recognizes outstanding school principals who have succeeded in providing high quality learning opportunities for students. These administrators have demonstrated excellent leadership, commitment to staff and students, service to their communities, and contributions to the overall profession of educational leadership.
Each year nominations are solicited for an Elementary, Middle, and High School Principal of the Year. Nominees must submit a written application which is evaluated by a selection committee consisting of active and retired principals and assistant principals. Site visits are conducted at the schools of the two highest rated candidates at each level (elementary, middle and high). Winners are then chosen based upon the outcome of the site visit as well as the quality of the written application. The three individuals selected for recognition are honored by CAS at an awards dinner in the fall. Additionally, the elementary school winner and either the middle school or high school winner, but not both, are recognized at the national level by the National Association of Elementary School Principals (NAESP) and the National Association of Secondary School Principals, respectively (NASSP).