Legal Question of the Week – 12/16/16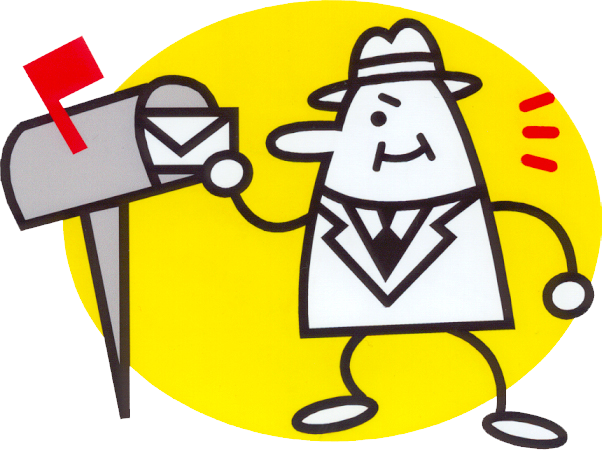 By Attorney Thomas B. Mooney, Neag School of Education, University of Connecticut
The "Legal Mailbag Question of the Week" is a regular feature of the CAS Weekly NewsBlast. We invite readers to submit short, law-related questions of practical concern to school administrators. Each week, we will select a question and publish an
answer. While these answers cannot be considered formal legal advice, they may be of help to you and your colleagues. We may edit your questions, and we will not identify the authors.
Please submit your questions to: legalmailbag

casciac

org.
______________________________________________________________________________________________________________________
Dear Legal Mailbag:
As a principal of an elementary school, I do what I can to make our school part of the community. One of my great ideas is Community Announcements, a section on our district website that I started last year for posting announcements. The only rule is that the person asking to post an announcement must be a parent at our school. Since we started it, this feature on our website has been very popular, and there are typically between two and four announcements posted at any one time.
I was rather proud of this innovation, but now I am not so sure it was a good idea. One of the parents at my school is very active in his church, and today he asked me to post the following announcement: "St. Mary's Adult Bible Study Class! Join us for a lovely evening studying His Word. January 6 at 7 p.m." Up until now, I have gotten along great with this parent. However, he did not take it well when I told him that we cannot allow him to post that announcement because the public schools cannot have anything to do with religion. In fact, he got downright huffy about it. He lectured me about my "hostility" towards religion and slammed the door on his way out. Now I am actually worried that he may sue me or something. Could he?
Signed,
God Fearing Principal
Dear Fearing:
You have amends to make, but I am sure that after I enlighten you, you will repent, apologize and post the announcement.
As you apparently know all too well, school officials may not promote religion because, as agents of the government, you must be neutral in religious matters. The problem is that you and many others do not differentiate between actions that advance religion, which are indeed not permitted, and actions that simply provide religious organizations equal treatment.
Here, you created a forum for parents to advertise various activities. So far, so good. However, once you did that, you have a duty to permit parents to post announcements without discriminating on the basis of their viewpoint. Surely, you know better than to permit one parent to post an announcement regarding a meeting of the Democratic Town Committee, and then to prohibit the posting of an announcement of the Republican Town Committee. The same analysis applies to the posting in question.
You are not alone in making this mistake. There are a number of cases in which school officials have reflexively (and incorrectly) denied religious groups the same opportunity they make available to non-religious groups. For example, in Halls v. Scottsdale Unified School District, 329 F.3d 1044 (9th Cir. 2003), cert. denied, 124 S. Ct. 1146 (2004), the Ninth Circuit ruled that school officials violated the First Amendment rights of a summer camp operator by refusing to permit him to distribute flyers advertising "Bible Heroes" and "Bible Tales" because the school otherwise permitted non-profit groups to distribute literature of interest to children. Similarly here, you discriminated against this parent's announcement simply because the meeting he was advertising related to religion.
The requirement is clear – the actions of government officials must neither advance nor inhibit religious activity. To be sure, you should never use your position as school principal to promote your religion. Conversely, however, you must treat speech of others that relates to religion without special disfavor. Now go forth and sin no more.