Administrative and Support Staff
Administrative Staff
Support Staff
Glenn Lungarini – Executive Director

Glenn Lungarini assumed the position of executive director in August of 2018 after serving nineteen years in public education as a coach, teacher, department chair, athletic director, assistant principal and principal. Glenn began his career in 1999 as a health and physical educator at Cross Street School in Naugatuck, CT, and went on to teach physical education at both Rochambeau Middle School and Pomperaug Regional High School in Southbury, CT. In 2007, Glenn was appointed assistant principal and athletic director of Oxford High School, his childhood hometown. During his five-year tenure at Oxford High School he also served as English department chair, health and physical education department chair, and facilities coordinator. In 2012, he was named principal of Seymour High School where he served for two years. In 2014, Glenn's educational journey came full circle as he was appointed principal of Pomperaug High School.
In addition to his broad range of teaching and administrative experiences, Glenn has compiled an extensive history as both an athlete and coach. He enjoyed a stellar college career at Eastern Connecticut State University. His resume includes first baseman and number four hitter on the 1998 Division III national championship team. He was named All-ECAC, All-New England and all-conference at first base. He held the New England Division III record for chances and held the ECSU record for chances, putouts, home runs in a game and total bases. He also earned two consecutive team Gold Glove Awards at ECSU ('97 and '98). His coaching career has included experiences with boys and girls at the middle school, high school and Division I collegiate level. He served as assistant baseball coach for the Yale Bulldogs for seven years.
Prior to assuming the position of executive director, Glenn served on a number of CAS and CIAC boards and committees, including:
CIAC Board of Control – Class S Representative
CIAC Board of Control – Class L Representative
CIAC Eligibility Review Board
CIAC Co-op Committee
Cheerleading Committee
Glenn received a Bachelor of Science in physical education at ECSU in 1998, a Master of Science in exercise science and physiology from SCSU in 2006, and an O92 administrative certification from Sacred Heart University in 2006.
E-Mail: glungarinicasciacorg (glungarinicasciacorg)
Telephone: 203-250-1111, ext. 3920
Matthew Fischer – Director of Technology Services

Matt Fischer joined the Central Office staff full-time in July of 2003. A former collegiate sports information director and Major League Baseball media relations director, Matt directed the media efforts for the San Francisco Giants for several years, including the 1989 season which ended with the earthquake-interrupted Bay Bridge World Series.
From 1995-2005 Matt served as president of e-fish solutions, inc., a full service web site design and programming firm. In that capacity he designed and programmed sites for private companies, professional sports teams and government agencies. Also in that role he worked with the central office staff on the development of the original CAS-CIAC website in 1997, and has since programmed all of the site's enhancements including the online eligibility and tournament forms center, the membership and committee databases and the legislative bill tracking system. Matt, a 2003 recipient of the CAS Appreciation Award for Excellence of Service, serves as CAS-CIAC's Director of Technology Services, webmaster and network administrator.
E-Mail: mfischercasciacorg (mfischercasciacorg)
Telephone: 203-250-1111, ext. 3918
Stephanie Ford – Director of Marketing

Stephanie Ford joined the central office staff in July 2008 as the director of marketing. Her position was created to expand the association's marketing activities and, in turn, generate resources to enhance and promote association programs and services. In addition to working to develop corporate partnerships, Stephanie serves as the association's media liaison and works to improve the association's image and name recognition within the educational community as well as among the general public. Stephanie is a graduate of Salve Regina University where she earned a degree in English/Communications. After graduation, Stephanie worked at John Blair Television in New York before settling in Connecticut. Once in Connecticut, Stephanie went to work for WTXX-TV in Waterbury as an account executive before being promoted to local sales manager there. Later, Stephanie signed on with WTIC-TV, the Fox affiliate, where she continued her sales career as part of a job share team so that she could spend more time with her growing family. In the five years prior to joining the central office staff, Stephanie worked closely with Director of Development Bob Ford to secure corporate sponsors for CAS-CIAC's many sports tournaments, banquets, and workshops.
E-Mail: sfordcasciacorg (sfordcasciacorg)
Telephone: 203-250-1111, ext. 3917
Marie Salazar Glowski – Director, Executive Coaching Program
Marie Salazar Glowski graduated from Latin American Institute and became a foreign export correspondent for a medical company in Manhattan. After moving to CT, she earned an associate degree in mental health, a bachelor's in psychology, a master's in special education, a 6th-year in educational leadership and a superintendent certificate. She also has TESOL Adult Education Certification. As a special education teacher, she has taught at all levels.
Marie served the New London Public Schools in a variety of roles – first as principal of their facility for the multi-handicapped; then as principal of the early childhood facility; and, ultimately, as director of special services. After eleven years in New London, she was appointed Assistant Superintendent of Special Services in the Hartford Public Schools.
Marie has served as adjunct faculty at Middlesex Community College and Southern Connecticut State University. She is a member of the Regional Education Lab and Northeast Islands, Education Development Center Governing Board, the Alternative Route to Certification for English Language Learners (ARCTELL) Executive Board and the ConnTESOL Executive Board.
For the past eleven years, Marie has worked at the CT State Department of Education as the English as a Second Language – Bilingual Program Education Consultant. As a member of the Council of Chief State School Officers and through her communication with the United States Department of Education and her colleagues around the country, she has brought up-to-date guidance to the state and districts in CT. Her experience in supervision and evaluation and her passion for supporting all students with a particular focus on special education students and English Learners have brought her to CAS.
E-Mail: mglowskicasciacorg (mglowskicasciacorg)
Telephone: 203-250-1111, ext. 3926
Cell: 860-662-0077
Jill Hale – Assistant Executive Director of Elementary Programs and Services

Jill Hale, retired principal of Guilford Lakes Elementary School, began her work with CAS in September of 2017 serving as Assistant Executive Director of Elementary Programs and Services.
Jill began her teaching career in private school in 1982 and moved to public school in 1985. Since that time Jill taught grades 8, 7, 5, 2, and 1 and held administrative positions at the district, middle, and elementary levels. During this time Jill was honored as CAS' Assistant Principal of the Year and, under her leadership, Guilford Lakes Elementary School was honored to be named CAS' Elementary School of the Year for 2015-16.
Jill is an enthusiastic advocate for school children of every age. She has a special interest in early childhood education and for children with special needs. At Guilford Lakes she implemented the district's new Bright Connections program that serves young learners with significant developmental delays. Her genuine care for children, their parents, and her colleagues combined with her enthusiasm and playful attitude help her to take pleasure and pride in her work every day.
Throughout her career in education, Jill has been active on CAS committees including work with Connecticut's Office of Early Childhood.
E-Mail: jhalecasciacorg (jhalecasciacorg)
Telephone: 203-250-1111, ext. 3914
Everett Lyons, Ph.D. – Associate Executive Director for CAS / Co-Director, Connecticut Principals' Center

Dr. Everett "Ev" Lyons began his career in public education as a language arts teacher at the Catherine M. McGee School in Berlin, Connecticut. In 1978, he was appointed to the position of assistant principal at Newington High School and served there for seven years before assuming the position of principal of Bristol Eastern High School. During Ev's tenure at Bristol Eastern, both the school and its principal received numerous honors and awards. In 1994, Ev was the recipient of a prestigious CAS Citation, the association's highest honor; and in 2000, he was selected as the Connecticut High School Principal of the Year. Also in 2000, the Bristol Eastern was recognized by the US Department of Education as a Blue Ribbon School; and, in 2007, it was named a Vanguard School by the Connecticut State Department of Education. Ev retired from Bristol Eastern High School in 2010 after twenty-five years as its leader.
During his forty-year association with CAS, Ev has served on variety of CAS committees:
CAS Board of Directors (President: 2008-2010)
Student Activity Board of Control (Chair)
High School Professional Studies Committee
High School Board of Control
Awards and Recognition Committee (Chair)
Celebration Committee for Principal of the Year Recognition
Ad Hoc Cheerleading Committee (Chair)
Red Cross High School Advisory Committee (chair)
His professional work with the Connecticut Department of Education has included:
Advisory Committee on Professional Standards for Educational Leaders (Chair)
Focus Groups on teacher and administrator certification
State Liaison for the New England Secondary School Consortium
Ev joined the CAS-CIAC staff in 2011 as the co-director of the then Connecticut Principals' Center, and was named Associate Executive Director for CAS in September of 2013.
E-Mail: elyonscasciacorg (elyonscasciacorg)
Telephone: 203-250-1111, ext. 3930
Cherese Miller – Director of Student Activities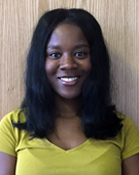 Cherese Miller's career as an educator began during her college years at Central Connecticut State University. Initially a marketing major, her experiences working as a substitute teacher at Prince Technical High School ignited a passion for education and for improving the lives of youth. She subsequently changed her major so that she could focus her studies on becoming an educator. Upon graduating from CCSU, she earned her master's degree in education at Springfield College (MA). She continued working at Prince Tech and, over her fourteen years there, served in a variety of roles. In addition to teaching English, career development and student leadership, she served as the director of athletics; as the cheer, dance and bowling coach; and as the league's track and field chair. Cherese will be assuming the role of co-director of student activities and will be responsible for a number of student activity programs, both athletic and non-athletic.
E-Mail: cmillercasciacorg (cmillercasciacorg)
Telephone: 203-250-1111, ext. 3905
Cheryl Novicelli – Business Manager

Cheryl Novicelli joined the CAS-CIAC staff in April, 2012 as the first Business Manager in the Association's long history.
Cheryl came to CAS with 20 years of experience in various financial positions, including 15 years working with the unique financial issues of non-profits. After earning her Bachelor's Degree in Business Administration with a concentration in Accounting from the University of Massachusetts she began her career with the firm of Tofias, Fleishman, Shapiro & Co. in Cambridge MA. Prior to joining CAS she spent 10 years as the Controller at Wallingford (CT) Country Club, where she was responsible for all aspects of the general ledger and financial presentation, preparation for the year end audit, and weekly payroll preparation and all human resource items. Before that she spent three years as the Director of Finance for the Meriden (CT) YMCA.
E-Mail: cnovicellicasciacorg (cnovicellicasciacorg)
Telephone: 203-250-1111, ext. 3928
Karen Packtor – Asst. Executive Director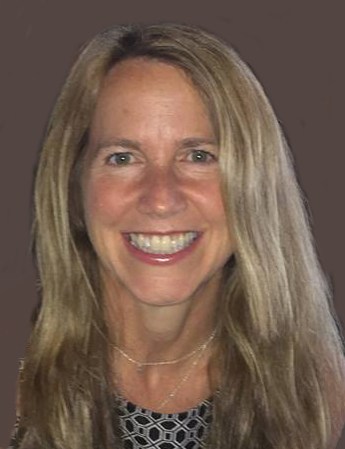 Karen Packtor, assistant executive director, joined the CAS-CIAC staff in 1992. Karen graduated from Princeton University in 1990 with a degree in French Literature. While in college, Karen volunteered as a tutor and counselor for underprivileged and abused children. Eager to work in the service of children with special needs, Karen was hired as the Director of the CIAC/Special Olympics Unified Sports® Program in 1992. Karen served as director of Unified Sports for two-and-a-half years, during which time she succeeded in building a strong and viable interscholastic athletic program for disabled students in Connecticut. She was appointed to assistant to the executive director in June of 1995 and assistant executive director in May of 1998. In addition to being content editor for the CAS website, Karen is a consultant and recording secretary to the CAS Board of Directors and is responsible for electronic communications, the annual meeting and CEU management.
E-Mail: kpacktorcasciacorg (kpacktorcasciacorg)
Telephone: 203-250-1111, ext. 3910
Dr. John Sieller – Interim Assistant Executive Director of Middle Level Programs and Services

Dr. John Sieller retired in 2017 after sixteen years as principal of Region 15's Memorial Middle School. His administrative experiences also included principal of Gildersleeve School in Portland from 1991-2001 and assistant principal of Portland Middle School from 1988-1991. Prior to his twenty-nine years in administration, he taught science at John F. Kennedy Jr. High in Southington and Pomperaug High School in Region 15.
Throughout his administrative career, John chaired or co-chaired many district-wide professional development, teacher evaluation, and building/climate enhancement committees. He is a life-long learner, earning his bachelor's and master's degrees at Rutgers University, sixth year in educational administration at Southern Connecticut State University and doctorate in educational leadership at the University of Connecticut. The title of his dissertation at UConn was "Teachers' Professional Learning: Role of the Building Leader."
An active CAS member, John collaborated to develop and lead several CAS programs and events, including the New Leaders Academy and the CAS Professional Studies Committee. He also served as a beginning administrator mentor.
E-Mail: jsiellercasciacorg (jsiellercasciacorg)
Telephone: 203-250-1111, ext. 3923
Mary Lee Weber – Co-Director of Marketing

Mary Lee Weber joined the central office in September 2016 in a job share position with Stephanie Ford, in the Marketing Department. Weber previously worked at Cashman + Katz Integrated Communications as the Director of Business Development. Prior to her stint at C+K, she was the Director of Marketing for WTNH, from 1995-2012. News 8 is the ABC affiliate in the Hartford/ New Haven market. She was responsible for community outreach, cause related marketing, sales promotion and strategic partnerships. She began her career on Nantucket Island as the General Manager of the local cable television station and moved to Connecticut to work as an Account Executive for WTXX.
E-Mail: mwebercasciacorg (mwebercasciacorg)
Telephone: 203-250-1111, ext. 3922
Anna Flores – Program Manager for Student Activities
E-Mail: aflorescasciacorg (aflorescasciacorg)
Telephone: 203-250-1111, ext. 3909
Erin Guarino – Program Manager for Executive Coaching and Membership Coordinator
E-Mail: eguarinocasciacorg (eguarinocasciacorg)
Telephone: 203-250-1111, ext. 3906
Jadwiga Herrmann-Brown – Administrative Assistant for CIAC Officials Association and CT Coaching Education Program
E-Mail: jbrowncasciacorg (jbrowncasciacorg)
Telephone: 203-250-1111, ext. 3940
Barbara Horn – Program Manager for Project Unify/Unified Art
E-Mail: bhorncasciacorg (bhorncasciacorg)
Telephone: 203-250-1111, ext. 3904
Noreen Liberopoulos – Program Manager for Center for Leadership and Innovation and High School Programs and Services
E-Mail: nliberopouloscasciacorg (nliberopouloscasciacorg)
Telephone: 203-250-1111, ext. 3925
Barbara O'Connor – Program Manager for Middle and Elementary Level Services
E-Mail: boconnorcasciacorg (boconnorcasciacorg)
Telephone: 203-250-1111, ext. 3901
Judy Sylvester – Administrative Assistant for CIAC Executive Staff and CT Association of Athletic Directors
E-Mail: jsylvestercasciacorg (jsylvestercasciacorg)
Telephone: 203-250-1111, ext. 3907