NASSP Announces Awards Opportunities for State Honor Societies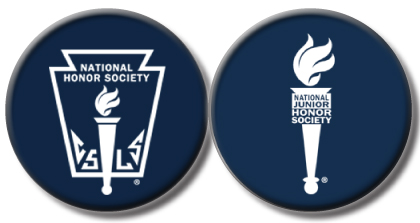 The National Association of Secondary School Principals (NASSP), parent organization of the National Honor Society and National Junior Honor Society, has has announced its 2016-17 awards opportunities for NHS and NJHS chapters. These awards – and scholarship opportunities – provide national recognition to outstanding Honor Society members, chapters, advisers, and state organizations.
The Kyker State Service Project Awards
Applications are now being accepted for the Ardis Kyker State Service Project Awards. The Kyker Awards recognize the outstanding work of state Honor Society and student council and associations each year. The awards are named for Ardis Kyker, retired state director from Minnesota. One award is presented to a state Honor Society association and a second to a state student council association for completing a successful and outstanding service activity during the year. The deadline for submission is April 15, 2017. Winners will be announced in June. Visit www.nhs.us/kyker for more information.
NHS Scholarship Program
The application process for the 2016-17 NHS Scholarship Program is open. A total of $1 million will be distributed among 400 outstanding NHS seniors for the 2016-17 award year. NHS advisers must log in to the website to download the 2016-17 application instructions.
The application deadline for students is February 1, 2017. Recommendations must be submitted by February 10, 2017. The entire process is completed online. Questions about the NHS Scholarship program can be addressed to scholarship

nhs

us.
Outstanding Service Project (OSP) Awards
Applications are now being accepted for the 2016-17 OSPs. The Outstanding Service Project (OSP) awards recognize National Honor Society and National Junior Honor Society chapters that have made significant service contributions at the local level. For this program year, 10 NHS and 10 NJHS projects will be selected. Please visit the OSP section on the NHS and NJHS websites for more information. The deadline for submissions is February 28, 2017.
NJHS Outstanding Achievement Award
NJHS advisers and principals can nominate exceptional NJHS members for an NJHS Outstanding Achievement Award. A total of 500 winners each receive a $500 college savings award. Nominations will open January 30, 2017. The deadline for nominations is March 13, 2017.
Rynearson Adviser of Year Award
NHS and NJHS recognize the extraordinary energy and commitment involved with being a chapter adviser. The Rynearson National Adviser of the Year program honors those advisers who go above the beyond. One NHS and one NJHS adviser will win the 2016-17 award. Visit the NHS or NJHS website for the application and more information. The application deadline is February 15, 2017.