Middletown Students Win Silver in International Reading Competition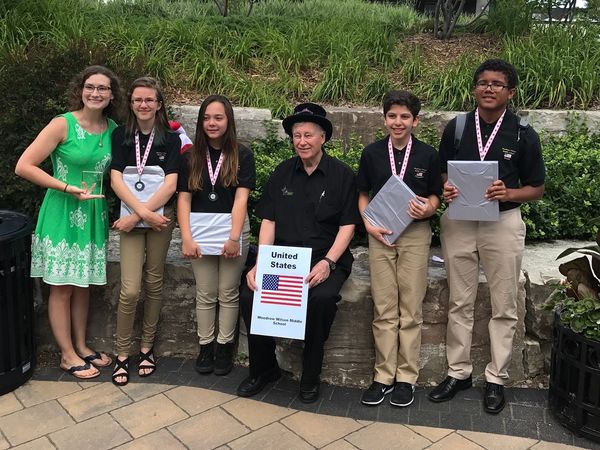 MIDDLETOWN, CT — A team of four young readers from Woodrow Wilson Middle School in Middletown recently represented the United States in the Kids' Lit Quiz World Final and earned the Silver Medal. The Kids' Lit Quiz is an international reading competition open to ages 10-13 in which teams of students showcase their literary knowledge through a variety of competitive formats.
The competition is meant to celebrate young scholars in ways an athlete might be traditionally recognized. Competitors are celebrated for their literary prowess and exceptional performance in "the sport of reading," a term originally coined by the Kids' Lit Quiz creator, Wayne Mills.
The team's journey began when they bested 89 other teams to win the U.S. National Finals in February. Alexandra Ren, Bennie Baldwin, Constantinos Soteriou, and Nora Salo-Markowski, coached by Ms. Maggie Murphy, moved forward to represent the United States in the World Finals held in Toronto, Ontario, Canada on July 3.

[MORE]