Region 17's Donna Hayward Assumes Presidency of CAS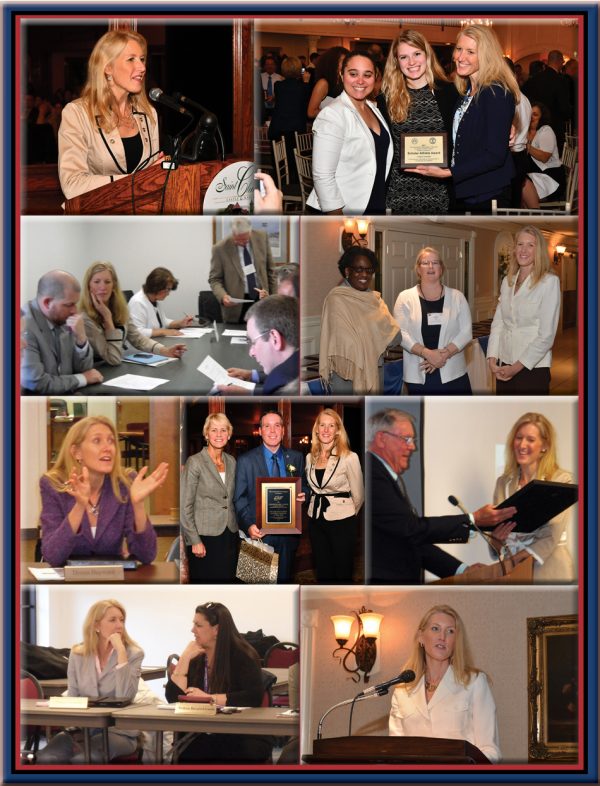 Donna Hayward, principal of Haddam-Killingworth High School (HKHS), has taken office as the 38th president of the Connecticut Association of Schools. A 25-year veteran educator and active member of CAS for almost two decades, Donna has served in a myriad of critical leadership roles and has been instrumental in promoting meaningful professional activities and experiences for our member school principals and assistant principals.
"Since my first days as an administrator many years ago, CAS has been a critical force in my support network and I am grateful for the guidance, information, and networking CAS has provided since then," said Donna. "It is now my honor to serve as CAS president and represent my colleagues throughout the state as we continue to address issues facing educators."
Donna received her bachelor's and master's degrees from Smith College in Massachusetts and went on to earn her sixth year and 093 certification from the University of Connecticut. She began her professional career in 1993 teaching mathematics at Farmington High School (FHS). A gifted teacher and natural leader, she was selected as a BEST Assessor, a PIMMS Fellow and an ETS Model Teacher during her tenure at FHS. In 1998, after only five years in the classroom, she was appointed assistant principal of Rocky Hill High School (RHHS) and was promoted to the position of principal there in 2007. In 2014, after several years as head of Suffield High School, she assumed her current position as principal of HKHS.
Now in her twentieth year of active service to CAS, Donna has brought a wealth of talent and expertise to the association and to the administrators its work supports. A former chair of the CT Principals' Center and longtime member of the Professional Studies and Critical Issues Committees, she was a leading contributor to the research and publication of several position papers which helped to influence policy and practice both here in Connecticut and on the national level. Donna was named the High School Assistant Principal of the Year in 2006 and received the prestigious CAS Letter of Commendation in 2011.
CAS Executive Director Glenn Lungarini remarked, "Donna is a venerated member of our professional community. Her knowledge of current educational issues and her grasp of the complexities of the work of the modern day principal continue to drive forward our mission of strengthening the skills and effectiveness of Connecticut's school leaders. We are fortunate that she will be leading CAS at a time when our state is facing fiscal uncertainty, declining enrollments and a shifting political landscape."
Donna began her term as president on July 1, 2018.