CAS Selects Exemplary Educators for 2019
Each spring, CAS member principals are encouraged to nominate one of their outstanding teachers to receive the CAS Exemplary Educator Award. Teachers who go "above and beyond" in service to their students and their school, who demonstrate superior instructional practices and who are seen as leaders among their peers are often the nominees selected to be highlighted in this recognition program. One teacher per level – elementary, middle and high – is selected based upon written support submitted by the candidate's school as well as an in-person interview.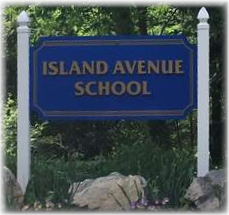 2019 Elementary Recipient: Adrienne Bransfield, Island Avenue Elementary School, Madison
Adrienne Bransfield is a fourth grade teacher at Island Avenue Elementary School in Madison, CT. In her nomination letter, IAES Principal Rebecca Frost wrote, "Mrs. Bransfield is the epitome of a teacher demonstrating true excellence in education each and every school day." Mrs. Bransfield's passion for teaching and care for her students were present in her writing to the CAS' committee and were clearly evident in her interview with the team. Adrienne is a true life-long learner who is the embodiment of growth mindset – always seeking to improve her craft for the betterment of her students.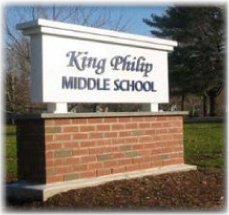 2019 Middle Level Recipient: Katherine Gallagher, King Philip Middle School, West Hartford
Katherine Gallagher is a faculty member at King Philip Middle School, West Hartford. Katherine's letters of support as well as her interview convinced the CAS committee that she is a valuable asset to her students and school community. To quote Katherine's principal, Joy Wright, "Kate is an energetic, creative, dynamic, and hardworking individual committed to student and teacher success. Katherine makes every effort to stay abreast of new teaching techniques and engaging technology, and she integrates these strategies into her teaching. It is obvious that Katherine believes each of her students is special, and she differentiates her instruction and expectations so that all can be successful."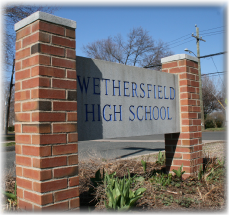 2019 High School Recipient: Susan Coco, Wethersfield High School
Susan Coco is a technology educator at Wethersfield High School. In her nomination letter, WHS Principal Tom Moore described Sue's ability to connect with students to whom "she is a coach, mentor and supporter." Ms. Coco's energy and enthusiasm were very evident throughout the selection process during which she described the new instructional programs and student activities she has led in her teaching career. Never one to stand still for long, Ms. Coco is constantly looking for new ways to reach students and to strengthen her school community.
Congratulations to these outstanding educators!
By Dr. V. Everett Lyons, Director, Center for Leadership and Innovation