Legal Mailbag – 3-26-20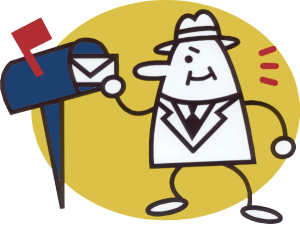 By Attorney Thomas B. Mooney, Neag School of Education, University of Connecticut
The "Legal Mailbag Question of the Week" is a regular feature of the CAS Weekly NewsBlast. We invite readers to submit short, law-related questions of practical concern to school administrators. Each week, we will select a question and publish an answer. While these answers cannot be considered formal legal advice, they may be of help to you and your colleagues. We may edit your questions, and we will not identify the authors.
Please submit your questions to: legalmailbag

casciac

org.


---

Dear Legal Mailbag:
I hope that you and yours are doing well in these challenging times. I must say that my teachers have been incredible in their dedication to their students and their willingness to teach their students remotely. Things are not perfect, of course, but I have been impressed by how almost everyone has pitched in to teach the students through remote instruction and to help each other in doing so.
I say "almost everyone" advisedly, because a couple of teachers have been raising questions and attempting to limit what we can expect them to do. One of them is a union building representative who seems to be trying to stir the pot. For example, she is telling teachers that they should limit or avoid altogether video interactions with students in real time. She is also telling anyone who will listen that teachers do not have to do remote teaching until the Board of Education and her local teacher union reach agreement on a memorandum of agreement on the topic. Happily, our teachers are largely ignoring her, but I do want to know whether the union could prevent us from moving ahead with our remote instruction plan until the board of education and the union agree on the terms of a related MOA.
Sincerely,
Who's In Charge Here?

Dear In Charge:
You are. The decision to move forward with a remote instruction plan and the basic elements of such a plan is left by law to boards of education. However, teacher unions have legitimate concerns over the impact of this change in working conditions on their members. Most of these issues have been or will soon be resolved through informal discussion between local unions and local and regional boards of education. However, if need be, the Teacher Negotiation Act has a procedure for resolving such issues through formal negotiation. In any event, school districts have the right to implement their plans for remote instruction pending any such negotiations.
The change to remote instruction during the school closures is a basic policy decision driven by the current health emergency. Teacher bargaining representatives, therefore, have no right to demand negotiations over whether instruction will be delivered remotely and other basic decisions. However, remote instruction involves a significant change in working conditions, and teacher unions do have the right to demand bargaining over the impact of this change on the teachers who are now implementing remote learning plans. As a result, many superintendents have received demands for impact bargaining from teacher unions over the working conditions related to remote learning. Indeed, many districts have already reached agreements with their teacher unions over the impact on teachers of remote learning and codified those agreements in memoranda of agreement.
Teacher concerns in such negotiations have included a desire to define the expectations districts have of teachers in this new model of remote instruction, a determination of what days will count as work days, and the risks of negative evaluations and discipline if a teacher's efforts to implement this new model in these exigent circumstances are not perfect. These concerns are legitimate. For example, it is appropriate to address the issue of evaluation; just yesterday the Commissioner of Education temporarily waived the requirements of the teacher evaluation statute and related procedures for the remainder of the 2019-2020 school year. Similarly, it is appropriate to specify what days will count as work days, as well as to describe expectations for teachers in general terms. However, it is not appropriate to agree to proposals that would limit how a teacher will deliver instruction or relieve teachers of all accountability for their performance during this time, as has been proposed in some districts.
Legal Mailbag knows that many of these issues are out of your hands as a building administrator. However, it may be helpful to be aware of these broad principles. Legal Mailbag is confident that you will continue to support your teachers, educationally and otherwise, as they undertake this new responsibility. But you can and should tell all teachers to get with the program and implement the district's remote learning plan in good faith to the best of their ability.