UPDATE ON SECONDARY SCHOOL REFORM IN CT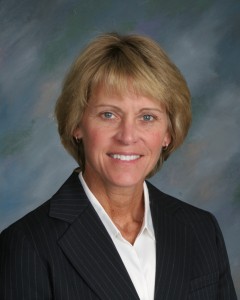 Posted by Executive Director Karissa Niehoff
November 13, 2013
With all of the attention and energy being directed to the implementation of new evaluation guidelines and accountability procedures, the CCSS, school climate initiatives, success plans, etc., there has been little room for consideration of the Secondary School Reform legislation. As schools adopt more transformative practices- personalized learning strategies, mastery based approaches to advancement (learning as the criteria as opposed to seat time), and other innovative ways to engage students in their learning of relevant knowledge and skills- many legitimate questions are surfacing about the existing legislative requirements for graduation from high school. These requirements, while a primary concern for high school principals, actually affect school leaders at all levels and seem to fly in the face of personalized learning approaches. So what is happening with these requirements??
As a brief background, we recall that in 2010, PA 10-111 outlined significant changes to high school graduation requirements for students that would go into effect beginning with the class of 2018 (current grade eight students). These requirements included completing 25 credits of coursework in an extensive list of prescribed subjects. In the 2013 Legislative Session, Sec. 10-221a. of the Connecticut General Statutes was amended and that timeline was extended. The requirements are now set to begin with the class of 2010 (current grade six students). Click here to read the current language.
In January of 2012, the legislatively appointed High School Graduation Issues Task Force, of which I was a member, submitted a report to the Education Committee which featured a number of suggested revisions to the secondary reform language in the legislation. At this time, there has been no response from the Education Committee. Our Task Force has submitted multiple inquiries to the Education Committee, and has shared our concerns with Commissioner Pryor. We will continue to inquire as we hope there will be a response at the start of the session in February.
CAS maintains a close working relationship with CAPSS, CABE, the AFT and the CEA. Each of our colleague associations shares our concern about the current requirements. As we develop our legislative agendas for the 2014 session, the issue of needing to revisit current graduation requirements will be high on the list. It is a top priority for CAS.
We will keep you posted, and welcome your questions, concerns and ideas at any time!

Dr. Karissa Niehoff, Ed.D. began her career in Connecticut public education in 1989.
On January 1, 2011 she was named CAS-CIAC's Executive Director.