CAS Announces 2020 First Year Principal Award Recipients
Each year, the Connecticut Association of Schools honors outstanding first year principals – one at each level – with the William Cieslukowski First Year Principal Award. CAS is pleased to announce the three award recipients for 2020 are:
Dr. Janet Parlato, Principal, Watertown High School, Watertown
Nilda Irizarry, Principal, Irving A. Robbins Middle School, Farmington
Patrick Cone, Principal, A.W. Hamner Elementary, Wethersfield
As you can see from the summaries below, all three recipients are well deserving and made a tremendous difference in their school communities in just their first year as a principal. We are excited to introduce them to you. CONGRATULATIONS Janet, Nilda, and Patrick. Keep up the GREAT work!

---
Patrick Cone, Principal, A.W. Hanmer Elementary, Wethersfield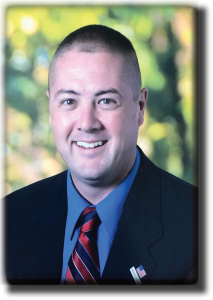 "It is without question or hesitation that, since assuming his new role,…Patrick Cone has had a positive impact on the school community and Wethersfield Public School District," states Rebecca Weaver, on behalf of the Hanmer Elementary School Leadership Committee that nominated Patrick for the William Cieslukowski First Year Elementary Principal Award. The Hamner Leadership Committee highlights his ability to build strong, positive relationships with all members of the Hanmer community, his humble nature and transparency that make him approachable and genuine, and his innovative practices which are exemplified by his faculty meeting agendas. "He incorporates SEL activities such as 'circles' to start conversations, one where he is in the mix, and not at the front of the room." Patrick builds strong relationships among staff, "listens with empathy and understanding, helps to solve problems and reassures us that we can take on the challenges before us and be happy at the same time."
In a letter co-written by Superintendent Michael T. Emmett and Assistant Superintendent Sally Dastoli, they cite, "Mr. Cone is a highly reflective, open, committed and passionate leader who has had an overwhelmingly positive influence on building culture and student outcomes at his school in his short time of six months as Principal."
"One of Mr. Cone's strengths is his innate ability to reflect on his own personal leadership performance and connect this with what his staff needs to be successful. He models his commitment to continuous improvement and thus this has been contagious for other staff members to do the same in his school," write Superintendent Emmett and Assistant Superintendent Dastoli. They continue, "Mr. Cone has developed genuine relationships not only with staff and students, but also with the parent community. He is proactive and invites parents into the school for difficult conversations and makes himself available any time of the day or night to meet parents… He has a gift for knowing when, and who, to get around a table to collaborate on a complex issue."
The successful work and deduction by Patrick Cone after one year as principal at A.W. Hanmer Elementary school is remarkable. For all of the above reasons, CAS is proud to present the William Cieslukowski First Year Elementary Principal Award to Patrict Cone. Congratulations, Patrick!

Nilda Irizarry, Principal, Irving A. Robbins Middle School, Farmington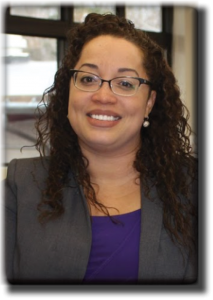 Nilda Irizarry was nominated for the William Cieslukowski First Year Middle Level Principal Award by one of her colleagues, Dr. Scott Hurwitz, Principal of Farmington High School, for being a strong and innovative educational leader as well as a role model for others.
Dr. Hurwitz writes that "It has been an absolute pleasure to work with Ms. Irizarry since joining Farmington Public Schools two years ago as a principal. It has been an honor and privilege to work with Ms. Irizarry when she worked by my side as an assistant principal at Irving A Robbins Middle School." He continued by saying, "I cannot think of a better representative for first-year principals than Irving A. Robbins Middle School's lead learner, Nilda Irizarry. She was an outstanding assistant principal, and is now flourishing in her new role as a middle school principal."
In an article by Nilda Irizarry published by ASCD Express, "4 Actions Leaders Can Take for Racial Equity" (February 13, 2020, Vol 15, #11) her passion and vision come alive. Ms. Irizarry writes, "As leaders, we can carry the torch for equity by sharing the power to change our schools with our colleagues, students, and their families." Dr. Hurwitz states, "this encapsulates Ms. Irizarry's mission and reach. She is driven to promoting equity with all stakeholders; students, families and teachers. These are more than words on a page to Ms. Irizarry. She lives this shared approach in her daily actions. It is quite remarkable to see this play out on a daily basis for a first year principal."
Michelle Tardif, Literacy Specialist at Irving A. Robbins Middle School states that "Nilda's compassionate leadership, boundless energy, and unwavering support has led to significant positive changes in the school culture." Michelle lists several of these from her work with the student-led Diversity Club, the district's Parent Equity Group, and 4 Family Forum events that the school hosted during which family, faculty, and students participated in discussions and activities related to equity, social-emotional learning and the RULER program. Michelle states, "as a result, our school is becoming more responsive to the voices of all stakeholders, and community connections are stronger." She continues, "Nilda understands how to improve school culture and courageously takes steps to make change."
Deborah Rome Szabo states that "Nilda has had an impactful year, as we as a staff rise to her belief in us, we feel that she is greatly deserving of the William Cieslukowski Outstanding First Year Middle Level Principal Award." For all of the above reasons, CAS is pleased to announce that we concur and is honored to bestow this award to Nilda Irizarry for her outstanding first year as a principal. Congratulations Nilda!

Dr. Janet Parlato, Principal, Watertown High School, Watertown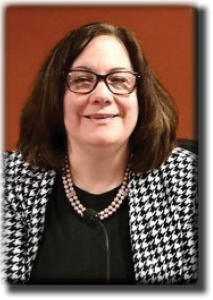 Nicole Lewis, the Watertown High School Library Media Specialist/SSP Coordinator who nominated Dr. Janet Parlato for the William Cieslukowski First Year High School Principal Award states that Dr. Parlato "established herself in the Watertown Public School System as a dedicated and passionate instructional leader who works tirelessly to make our district a great place for teachers to teach and students to learn." She continues by saying, "Dr. Parlato's leadership style is, first and foremost, defined by her strong and focused educational vision. She is an enthusiastic advocate for rigorous and meaningful experiences for students."
During the 2019-2020 school year, Dr. Parlato volunteered to transfer from her role as Assistant Superintendent to the Principal of Watertown High School because of frequent administrative turn-over and the impact that had on the school's climate. During this first year she worked hard to build relationships and trust among the faculty and staff. Nicole Lewis reports that over the course of the year she introduced the use of "I can" statements and "constructed a culture in which teachers feel comfortable taking risks… by entrusting teachers to take ownership of their own professional growth by providing four high-impact instructional strategies for teachers to select as a focus."
Pauline Auclair wrote that "Janet has very quickly earned the respect of faculty, staff and students by being approachable and kind, yet fair." She continued saying that one of Janet's focuses for this past year has been on "teacher resilience, which shows that she cares about the well-being of the adults in the building. This school year has been a particularly challenging one with a district-wide technology failure, the passing of a colleague, a colleague's spouse and two in-district students who attended a different high school. Through all of these challenges, Janet remains steadfast and grounded, recognizing that adults need support as much as the students."
Among the accomplishments cited in her nomination materials are Dr. Parlato's introduction of a teacher-led "Innovation team," which serves as an incubator for new ideas and provides a safe supportive space for teachers to work collaboratively to implement these in their classrooms.
Dr. Parlato "takes pride in promoting the great things happening in our schools and community, has established a solid foundation of trust between the administration and staff, and has brought positive change to the classroom for students," explained Nicole Lewis.
For all of the reasons above, it is with great pleasure that CAS presents Dr. Janet Parlato with the William Cieslukowski First Year High School Principal Award. CONGRATULATIONS Janet!