Legal Mailbag – 1-28-21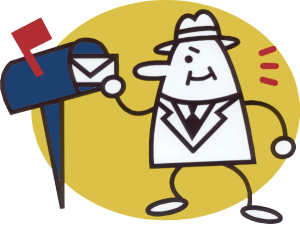 By Attorney Thomas B. Mooney, Neag School of Education, University of Connecticut
The "Legal Mailbag Question of the Week" is a regular feature of the CAS Weekly NewsBlast. We invite readers to submit short, law-related questions of practical concern to school administrators. Each week, we will select a question and publish an answer. While these answers cannot be considered formal legal advice, they may be of help to you and your colleagues. We may edit your questions, and we will not identify the authors.
Please submit your questions to: legalmailbag

casciac

org.


---

Dear Legal Mailbag:
Despite the challenges of working through the last months (we hope) of the COVID-19 pandemic, life goes on for me as a middle school principal, including the hiring of new staff. One of our teachers retired at the end of last year, and we recently hired an outstanding candidate, who happens to be of color. We were delighted with our good fortune and our decision.
Last week, I got word from a lawyer for the district's insurance company that another candidate has challenged our action by filing a complaint with the Connecticut Commission on Human Rights and Opportunities. She claims that the district discriminated against her on the basis of her race, which is white.
The lawyer for the insurance company has asked for our records of the hiring process, including our interview notes. I am nothing if not organized, so it was easy for me to find the paperwork for this particular search process, including the interview ratings sheets for each of the four members of the interview committee. I took a peek at the ratings sheets, and I see that one of the members of the committee included the following comment on his rating sheet for the successful candidate: "Great candidate! Hiring him will help fulfill our minority staff recruiting goals! Offer!"
I am not a lawyer, and I don't really understand this whole "reverse discrimination" thing. But I imagine that these comments could be a problem. Would it be better if I "lose" the ratings sheets before I turn over the documents?

Signed,
What Rating Sheets?

Dear What:
When a claim is made, we have a legal duty to retain any and all records related to the claim. Accordingly, when a school district is aware that a claim may be made, it is appropriate to issue a "litigation hold" to put all potentially-involved employees on notice of their duty to retain all related records, including electronic records such as email. Failing to retain such records and make them available is simply wrong, and such actions expose the district to potential additional liability.
Some school districts have learned this lesson the hard way. If records relevant to prospective or pending litigation are destroyed, the courts may consider such action to be "spoliation" of evidence, with the consequence that adverse inferences are drawn against the party who destroyed the evidence. Byrnie v. Town of Cromwell, 243 F.3d 93 (2d Cir. 2001). Accordingly, it is important to have a procedure in place assuring that hiring records regarding unsuccessful candidates are retained for at least two years in accordance with the Records Retention Schedule of the Public Records Administrator. In addition, once school personnel are on notice of a potential claim, all information related to such prospective litigation must be preserved.
Legal Mailbag also takes this opportunity to remind you of the constitutional obligation and statutory obligation to avoid making decisions on the basis of race. Race-based decisions are strongly disfavored, even when the decision is for laudable purposes, including promoting diversity in the workplace. The United States Supreme Court has ruled that race is a "suspect classification," and decisions may be based on race only if (1) there is a compelling governmental interest, and (2) there is no way to achieve that goal without basing the decision on race. However, school districts still have significant opportunity to promote diversity in the workplace and to pursue the goals for minority educator recruitment as set forth in the plans required by Conn. Gen. Stat. § 10-220(a). Specifically, such plans may include specific steps to expand outreach to identify and attract candidates from diverse backgrounds. Moreover, while it is not permissible to hire an individual candidate expressly on the basis of race, employing boards of education can and should consider each candidate as an individual, including their family story and their life experiences.
Finally, your school district should not concede the point to the complainant in this case. To be sure, the district will now have to explain how the comments included on the ratings sheet are not evidence of discrimination on the basis of race, and that the decision was made on the basis of legitimate, non-discriminatory considerations. To avoid such challenges in the future, the district should consider training staff and others who may participate in a hiring process as to the protections against discrimination, including guidance on what they may ask and say during the hiring process. However, the burden of proving a discrimination claim falls on the claimant. If your district is able to show a non-discriminatory basis for its hiring decision, the claim of discrimination made should be dismissed.