Legal Mailbag – 5-13-21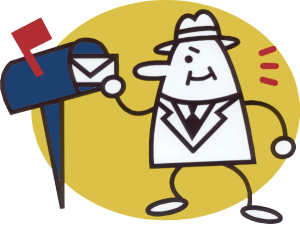 By Attorney Thomas B. Mooney, Neag School of Education, University of Connecticut
The "Legal Mailbag Question of the Week" is a regular feature of the CAS Weekly NewsBlast. We invite readers to submit short, law-related questions of practical concern to school administrators. Each week, we will select a question and publish an answer. While these answers cannot be considered formal legal advice, they may be of help to you and your colleagues. We may edit your questions, and we will not identify the authors.
Please submit your questions to: legalmailbag

casciac

org.


---

Dear Legal Mailbag:
As the principal of an elementary school, I was surprised last month to hear from a parent of a preschool student. She was adamant that she wanted to enroll her child in our school for next fall. We promptly met with her and helped her fill out the paperwork after she provided the standard proof that she and her child live in my town.
We were wrapping up the registration when she presented to me a document asserting a religious exemption that was duly acknowledged by her attorney. I was happy to take the document, but then she pressed me to agree that she would not have to comply with the vaccination requirements before her child attends kindergarten next fall. I told her that I am not an expert on the law and that I would get back to her.
Now I hear that the General Assembly has passed a new law eliminating the religious exemption. I think it provides that students already attending school pursuant to a religious exemption continue to be exempt from the vaccination requirement. Can Legal Mailbag help me understand the specifics? This is not an idle question borne of intellectual curiosity – I have a letter from the parent's lawyer on my desk demanding confirmation that this student will be permitted to attend my school next fall under the duly-authorized religious exemption. Help!

Signed,
What's the Deal?

Dear What:
The new law to which you refer is Public Act 21-6, signed by Governor Lamont on April 28, 2021, which is effective as of that date and is available online here. Until April 28, 2021, a child could be exempt from the requirement of vaccination as a condition for attending school if the parent or guardian presented a statement "that such immunization would be contrary to the religious beliefs of such child or the parents or guardian of such child," which statement had to be acknowledged as described in the statute. As widely reported, Public Act 21-6 amends Conn. Gen. Stat. § 10-204a to eliminate the religious exemption from the vaccination requirement. However, it does include a provision permitting certain students to continue to attend school without complying with the vaccination requirements.
The main exception provides:
The immunization requirements provided for in subsection (a) of this section shall not apply to any child who is enrolled in kindergarten through twelfth grade on or before the effective date of this section if such child presented a statement, prior to the effective date of this section, from the parents or guardian of such child that such immunization is contrary to the religious beliefs of such child or the parents or guardian of such child, and such statement was acknowledged [as set forth in the statue]." (Emphasis added).
The apparent intent of this provision is to permit certain students who are already attending a public school or non-public school in grades kindergarten through twelve with a religious exemption to continue to attend school without complying with the vaccination requirements.
There is some question, however, about students who are currently in preschool. To be entitled to the exemption, students must have been "enrolled" in school prior to April 28, 2021 and their parents must have presented a duly-acknowledged statement of their religious objection before that date. The question in such cases is whether a preschool child who was registered for kindergarten in the fall should be considered "enrolled" in school prior to the effective date of Public Act 21-6 so as to be eligible for the exemption in Public Act 21-6. Where such preschool children are registered but not yet attending kindergarten, it is reasonable to conclude that such children are not "enrolled" and accordingly are not eligible to attend school as "legacy" students exempt from the vaccination requirements. Some parents dispute this interpretation of the new law, however, and we may receive further guidance on this point. Irrespective of how "enrollment" is interpreted, the exemption is not available to such students unless parents also presented the duly-acknowledged statement of religious objection prior to April 28, 2021, as the parent did in your case.
Public Act 21-6 specifically addresses the rights of preschool students. The new law provides that a student who is currently attending preschool with a religious objection that was duly acknowledged and submitted before April 28, 2021 may move on to kindergarten in the fall without complying with the vaccination requirement, but only temporarily. The law provides that such students need not comply with the vaccination requirement until September 1, 2022 or within fourteen days of transferring to a Connecticut school subject to the vaccination requirement, whichever is later. In addition, the new law provides that such students may attend school if they are being immunized according to an alternative vaccination schedule. In such case, the student must present a certificate from a physician, a physician assistant, advanced practice registered nurse, or local health agency stating that initial immunizations have been given to such student and additional immunizations are in process as recommended by those medical professionals. Moreover, the student must be fully vaccinated according to the alternative vaccination schedule.
In sum, this student will be able to attend your school in the fall without complying with the vaccination requirements. But unless the law changes or we receive different guidance on how the word "enrolled" as used on Public Act 21-6 should be interpreted, the vaccination requirement will apply to this student as of September 1, 2022, if he is attending your school.