Responsive Support Session for Administrators – November 4, 2021
The second session of the 2021-22 Responsive Support Series for Administrators of School Based Early Childhood Programs was held on November 4, 2021. This 9-session series is sponsored by the CT State Department of Education in collaboration with the RESC Alliance, the Office of Early Childhood and CAS. Click below to watch the recording of Responding to Our Youngest Learners: Adjusting Our Teaching to Reflect What We Are Learning.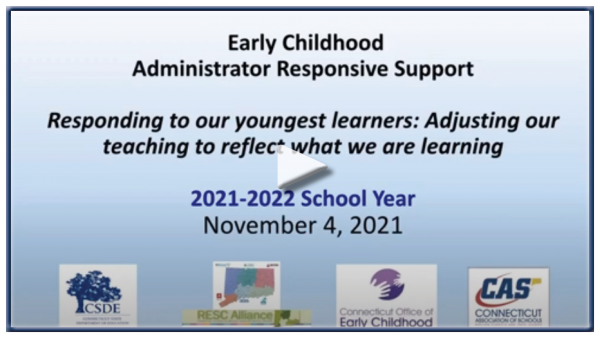 CLICK HERE TO DOWNLOAD THE POWERPOINT PRESENTATION
Click here for resources shared in the November session.