Legal Mailbag – 4-7-22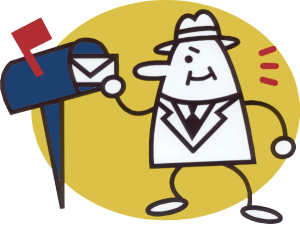 By Attorney Thomas B. Mooney, Neag School of Education, University of Connecticut
The "Legal Mailbag Question of the Week" is a regular feature of the CAS Weekly NewsBlast. We invite readers to submit short, law-related questions of practical concern to school administrators. Each week, we will select a question and publish an answer. While these answers cannot be considered formal legal advice, they may be of help to you and your colleagues. We may edit your questions, and we will not identify the authors.
Please submit your questions to: legalmailbag

casciac

org.


---

Dear Legal Mailbag:
One of the teachers in my building came to see me last week to complain about his salary. Apparently, he just woke up out of a deep sleep and realized that, given his past experience, he should have been placed on step 5 of the salary schedule when he was first hired ten years ago, instead of step 3. At the end of our meeting, he handed me a grievance because, as his immediate supervisor, I am Level One of the grievance procedure.
In accordance with the grievance procedure, I met with the teacher and his union representative earlier today, and I confess that they made a strong case. Our contract requires that teachers be given step placement credit for their prior experience as a teacher, and he showed me pay stubs from the four years prior to his employment with my district, which demonstrated convincingly that he should have been credited with four years of past service and that, therefore, the district made a mistake in initially placing him on step 3. However, my support for the teacher's position waned when he produced a chart showing that he was underpaid each year by about $3,000, for a grand total of over $30,000.
Granting a grievance remedy of that magnitude is certainly above my pay grade, and I ended the meeting by telling the teacher and the union representative that I will be answering the grievance in two days in accordance with the grievance timeline. Then, I called a fellow principal who has more experience in such matters, and she told me to deny the grievance. She pointed out that the grievance procedure requires that a grievance must be filed within thirty days of the time the grievant knew or should have known of the event or condition giving rise to the grievance. Here, the teacher was over nine years late.
I like the idea of denying the grievance as untimely. But I also like free legal advice. So I am asking Legal Mailbag – who is correct in this situation – my colleague or the union?
Signed,
Ambivalent Administrator
Dear Ambivalent:
Both the grievant and your principal colleague make good points, but Legal Mailbag must say that they are both incorrect in their analysis.
Grievance timelines are important, because grievances should be resolved promptly. Moreover, when employers do not consistently enforce grievance timelines, arbitrators are reluctant to do so when the grievance comes to their level. If this grievance dealt with a discrete event, such a claim that discipline was not for just cause or a complaint that a request for a personal day was improperly denied, it would be appropriate to deny the grievance as untimely. However, if the teacher is being paid on the wrong step, the next paycheck will also violate the contract, and if the grievance were denied on timeliness, there would be no way through the grievance procedure to correct the problem going forward.
This type of grievance is called a "continuing grievance," meaning that the alleged contract violation continues from day to day, or here, from check to check. It would therefore not be proper simply to deny the grievance and perpetuate the contract violation. However, it would also be improper to grant the grievance as requested, with the $30,000+ price tag.
The right answer here is to consider each payment of a portion of salary as a separate event. If that payment is less than the salary the teacher should receive, that payment is a contract violation. If we look back at when the payments were made in comparison to the grievance timeline, any payment made before the period within which the teacher could file a grievance is outside the scope of the grievance procedure. By contrast, any payment made within that time period would properly be subject to a grievance remedy. To be sure, school districts often make such corrections effective at the beginning of the then-current school year. However, if a school district wants to go back beyond the grievance window in correcting a mistake, it should do so only with an agreement that such additional remedy is made without prejudice to the district's future enforcement of the grievance timelines.
Finally, Legal Mailbag notes that you struggled with this grievance and even asked a colleague for advice. Administrators should respond to grievances only after consultation with the human resources administrator and the superintendent. A grievance response, once given, will be binding on the school district, and it is imperative that management (including principals and central office administrators) all be on the same page.