2022 Conference for School Secretaries and Administrative Assistants
After a 2-year hiatus due to COVID, the CT Association of Schools (CAS) hosted its annual conference for school secretaries and administrative assistants on April 29, 2022. This virtual event featured a legal update by the dynamic duo of Tom Mooney and Gwen Zittoun from Shipman & Goodwin, and a spirited address on "Finding Moments in the Madness" by motivational speaker Kate Garnes. In a dramatic reveal midway through the conference, June Rydzik from Woodland Regional High School was named the 2022 Administrative Assistant of the Year! Click below to watch the conference recording.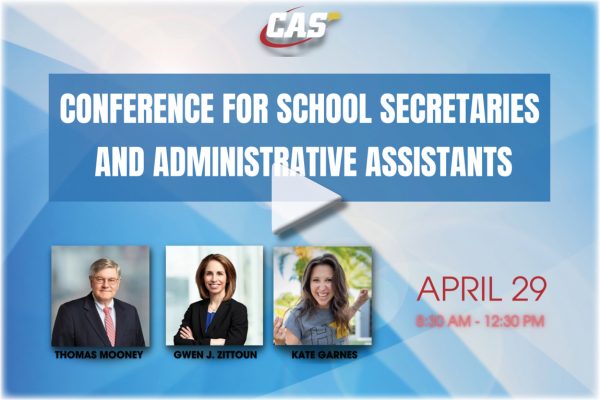 CLICK HERE TO DOWNLOAD THE "2022 LEGAL LANDSCAPE FOR SECRETARIES AND ADMINISTRATIVE ASSISTANTS" POWERPOINT.