CAS Names Middle Level Exemplary Educator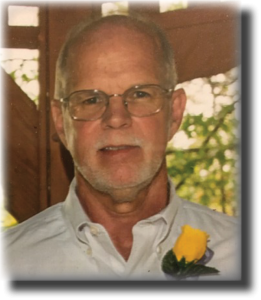 The Connecticut Association of Schools (CAS) is pleased to announce that John T. Geary, Jr., Social Studies Teacher at Beman Middle School (formerly Woodrow Wilson Middle School – WWMS) in Middletown, Connecticut, has been selected as the 2022 Middle Level Exemplary Educator. Mr. Geary, a teacher at the same school for 45 years, was nominated by his colleague, Deborah J. Petruzzello, Beman Middle School Athletic Faculty Manager, who said, "I was hired at the same time and have seen his effect on his school and the community from then to now. He is a great teacher, role model, and a great person."
The criteria for this award include excellence in the classroom, involvement with students, staff, and parents, and leadership in the profession. The selection committee, which is comprised of active and retired school administrators, was especially impressed with: the creative and rigorous projects Mr. Geary requires from students in his history classroom; his leadership of Beman Middle School's student council; his long career as a coach; and his mentoring of colleagues over his long and distinguished tenure as a middle school teacher.
Former Principal of WWMS, Cheryl D. Gonzalez, wrote in her letter of recommendation for Mr. Geary that he is "an outstanding middle school educator who has given his heart and soul to Middletown Public Schools and specifically, Woodrow Wilson Middle School for over 40 years. Ask anyone in the community about John Geary and you will hear story after story about the impact he had on the lives of his students and the greater Middletown community." Ms. Gonzalez, who is currently the principal of Frank Ward Strong Middle School in Durham, Connecticut, said she first heard about Mr. Geary while she was a teacher at Middletown High School. She wrote that "Freshman students always spoke highly of him. Students always mentioned his persistent, yet calm and steady presence. He reassured students who needed to be reassured and he motivated those who needed it. But the overarching comment was always that 'he really cares about me.' And that is John's true gift; he makes everyone feel valued and respected."
Peter Van Vliet, a teacher and team leader at Beman Middle School, said Mr. Geary's "commitment to the district and his profession knows no bounds. He has tirelessly worked to better the lives of his students throughout the years by demonstrating excellence in teaching, demonstrating exemplary involvement with students, staff, and parents in and out of the classroom, and demonstrating superior leadership within the teaching profession."
Current Beman Middle School Principal Raymond T. Byron describes Mr. Geary as "one of the hardest working, most dedicated practitioners who continuously goes beyond the call of duty in providing opportunities for all students to succeed."
Throughout the Beman School Community, Mr. Geary is viewed as an especially enthusiastic teacher who shows great regard and concern for children, and is the epitome of the exemplary educator! For all of the above reasons, CAS is pleased to name Mr. John Geary as the 2022 Middle Level Exemplary Educator!
By Dr. RoseAnne O'Brien Vojtek, Assistant Executive Director