Meet the Newest Members of the Central Office Staff!
CAS is thrilled to welcome three new staff members to the Central Office following the recent retirements of Bill Silva, Rosie Vojtek and Mary Lee Weber. Filling some very big shoes but more than equal to the task are:
Dr. Alicia Bowman, CAS Associate Executive Director and Director of the Center for Leadership and Innovation;

Tiffany Violette Caouette, CAS Assistant Executive Director for School Services; and,

Patrick O'Neill, Director of Marketing
DR. ALICIA BOWMAN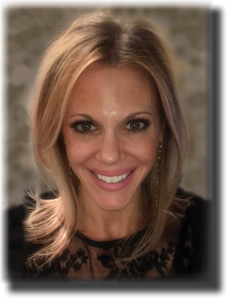 Dr. Alicia Bowman joins the CAS-CIAC staff after twenty years of service to the Farmington Public Schools. She began her career as a sixth grade teacher at West Woods Upper Elementary School before shifting into math and literacy leadership roles there. In 2008, she was appointed the school's assistant principal and, two years later, its principal. Alicia was recognized by CAS as Connecticut's Elementary Principal of the Year and National Distinguished Principal in 2015. After leading West Woods Upper Elementary School for a decade, Alicia was named an assistant superintendent and was in charge of all aspects of operational and financial leadership at the district level.
Throughout her career in Farmington, Alicia's efforts and influence reached far beyond the town's borders. She was featured, along with her Farmington colleagues, in a chapter of Lee Teitel's book School-Based Instructional Rounds, and in NAESP's Principal Magazine for her work in using collaborative classroom observations and analysis to drive school and district improvement. West Woods' progressive teaching and learning practices helped the district achieve designation as a P21 Exemplar District from the Partnership for 21st Century Learning.
Alicia is also an active adjunct faculty member of the Neag School of Education, her alma mater. She is an instructor in the University of Connecticut Administrator Preparation Program (UCAPP). She has been a presenter at various statewide conferences and workshops, including the New Leaders' Academy and Summer Leadership Institute at CAS, the CSDE Performance Matters Forum, and the Neag School of Education Leadership Alumni Forum.
Alicia is a graduate of the University of Connecticut's Neag School of Education where she earned her Bachelor of Science in Education, Master of Arts in Education, and sixth-year diploma in Educational Administration. She recently earned a doctorate in education from the University of New England.
TIFFANY VIOLETTE CAOUETTE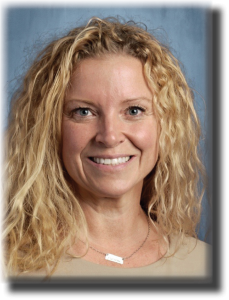 Tiffany Caouette joins the CAS-CIAC staff after 26 years in public education as a teacher, literacy coach, assistant principal and principal. Tiffany had a non-traditional route into teaching after she graduated from the University of Connecticut in 1993 with degrees in Journalism and Sociology. She completed an internship for Sociology credit at Windham Alternative High School in her senior year of college and found that working in an alternative high school was very rewarding. She then completed a one-year Master's of Science at University of New Haven while working an internship at Masuk Alternative High School. In 1995, Tiffany began her official teaching career with Hartford Public Schools where she taught English as a Second Language as well as fifth and sixth grades, was a literacy facilitator, and served as assistant principal at several elementary schools as well as Bulkeley High School.
In 2007, Tiffany was appointed associate principal of South Windsor High School and, in 2012, she was named CAS High School Assistant Principal of the Year, representing the state of Connecticut at the national level. That same year, she returned to the elementary level and became principal of Pleasant Valley Elementary School where she served for the next 10 years.
Tiffany earned her sixth-year certificate in Reading and Language Arts at CCSU and completed the University of Connecticut Administrator Preparation and Executive Leadership Programs.
Since 2013, Tiffany has served on a number of CAS boards and committees, including chairperson of the Awards and Recognition Committee, Elementary Vice President, and president of the CAS Foundation.
PATRICK O'NEILL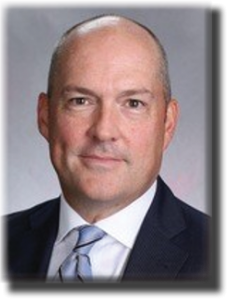 Pat O'Neill joins the CAS-CIAC staff with over 25 years of collegiate sports marketing experience. He attended Southern CT State University where he earned a Bachelor of Science in Corporate Communications in 1996 and an MBA in 2009. From 1996-2019, Pat served in a number of roles in the Yale University Athletic Department, including associate athletics director for sponsorship, branding & licensing, and director of marketing. During his time at Yale, he increased sponsorship revenue by 66% within a 3-year span. Most recently, Pat was Associate Athletics Director for Strategic partnerships at Quinnipiac University. Pat has distinguished himself as a successful relationship-builder and has compiled an impressive history of securing profitable sponsorships and cultivating partnerships with a broad range of local, regional and national businesses. Pat resides in North Haven with his wife Tracy and two daughters, Bridy & Darby.
We are excited to bring to CAS-CIAC the talents and expertise of these three leaders in their fields!