Glastonbury's Michael Litke Assumes CAS Presidency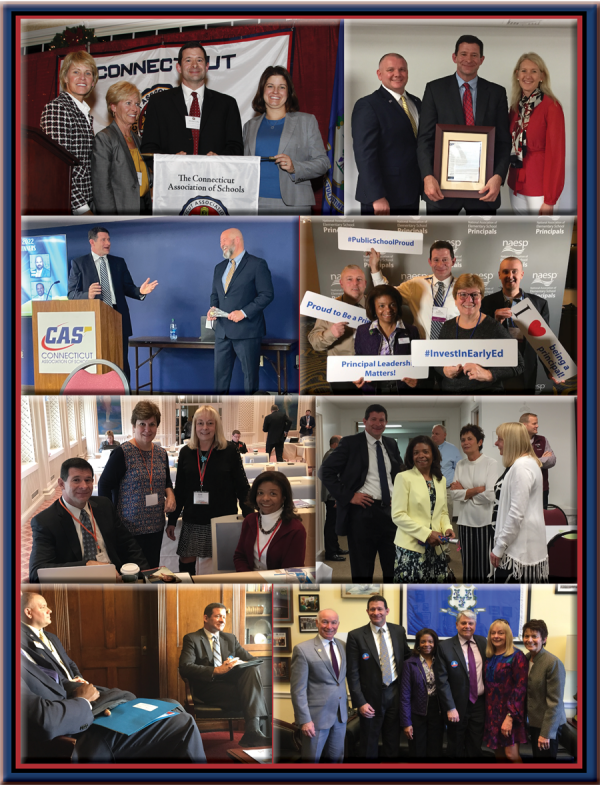 Dr. Michael Litke, principal of Naubuc School in Glastonbury, has taken office as the 40th president of the Connecticut Association of Schools. A 27-year veteran educator and active member of CAS for nearly a decade, Michael has served in a myriad of critical leadership roles and has been instrumental in promoting meaningful professional activities and experiences for our member school principals and assistant principals.
"For as long as I have been an administrator, CAS has been a unifying beacon, bringing schools and leaders together to celebrate, collaborate and grow," said Michael. "Involving myself in CAS has been one of the most professionally rewarding aspects of my career, and it is an honor to represent my fellow administrators as CAS president."
Michael comes to the Connecticut Association of Schools (CAS) with over twenty years of elementary school leadership experience across a variety of school districts including Colchester, East Hartford and Glastonbury. He completed his undergraduate studies at Cornell University, received a masters from the University of Harford and earned both his sixth year and doctorate from the University of Connecticut. Currently, Michael is the principal of Naubuc Elementary School in Glastonbury where he has served for the past thirteen years. In 2013, Naubuc Elementary School was recognized as the Connecticut Association of School's Elementary School of the Year.
Now in his tenth year of active service to CAS, Michael has brought a wealth of talent and expertise to the association and to the administrators our work supports. He has served on numerous boards and committees including the CAS Board of Directors and Executive Board, the Elementary Board of Control, the Nominating Committee, the School of the Year Selection Committee and the Early Childhood Focus Group. Additionally, he has served as liaison to the National Association of Elementary School Principals, our national affiliate, first as our NAESP Federal Relations Coordinator and now as our NAESP State Representative.
In 2019, Michael received the prestigious CAS Letter of Commendation. Upon presenting the award, Past President Donna Hayward stated, "Michael has a been a model of advocacy and service at the local, state and national levels. As our former NAESP Federal Relations Coordinator and current state representative, he has worked diligently to promote principals as a force for change and has been a powerful voice for our colleagues throughout Connecticut, New England and the country."
Michael lives in Glastonbury with his wife Donna and two teenage boys, Michael and Jonathan. He began his term as president on July 1, 2022.