Legal Mailbag – 2-9-23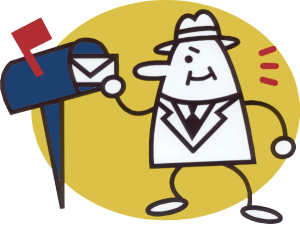 By Attorney Thomas B. Mooney, Neag School of Education, University of Connecticut
The "Legal Mailbag Question of the Week" is a regular feature of the CAS Weekly NewsBlast. We invite readers to submit short, law-related questions of practical concern to school administrators. Each week, we will select a question and publish an answer. While these answers cannot be considered formal legal advice, they may be of help to you and your colleagues. We may edit your questions, and we will not identify the authors.
Please submit your questions to: legalmailbag

casciac

org.


---

Dear Legal Mailbag:
As an HR director for a Connecticut school district, I read with interest your response last week to the security guard who caught a teacher lighting up a marijuana cigarette in the school parking lot.
Given what I learned last week, I will be proposing to the Superintendent that she recommend that the Board of Education adopt a policy prohibiting employees from using marijuana on or off the job. We want our employees to be sharp and straight-edge so that they can focus appropriately on work without being hungover or fuzzy in their thinking.
Such a prohibition, however, carries its own complication – how on earth would we enforce the prohibition? Accordingly, I have a follow-up question. If the Board adopts a policy prohibiting marijuana use on or off campus, can we go ahead and require that employees submit to random drug testing?
If the Board adopts this prohibition against marijuana use, we should enforce it, and I can't think of a better way than drug testing. I just want to make sure that I am on solid ground if I take this next step and initiate random testing for marijuana.
Signed,
Eager to Test
Dear Eager:
Looking only at "An Act Concerning Responsible and Equitable Regulation of Adult-Use Cannabis," June Special Session, Public Act No. 21-1, it would appear that school districts can simply test for marijuana use. Conn. Gen. Stat. §21a-422p(d)(2) of the Act provides:
(2) Nothing in sections 21a-422o to 21a-422s, inclusive, shall limit or prevent an employer from subjecting an employee or applicant to drug testing or a fitness for duty evaluation, or from taking adverse action, including, but not limited to, disciplining an employee, terminating the employment of an employee or rescinding a conditional job offer to a prospective employee pursuant to a policy established under subdivision (1) of subsection (b) of this section
But wait, there's more!
Boards of education are governmental entities, and they are therefore subject to the restrictions set out in the Bill of Rights, including the Fourth Amendment, which prohibits unreasonable searches and seizures. In certain (but limited) circumstances, suspicionless (or random) drug testing of public employees will be permitted. In two cases, the United States Supreme Court ruled that such testing was allowed. In one case, a federal statute required that employees responsible for operating a train be tested following a train accident, irrespective of individualized suspicion. Skinner v. Railway Labor Executives' Association, 489 U.S. 602 (1989). In another case, the Court ruled that the United States Treasury Department could require random drug testing of agents who carried a firearm and were involved in the war on drugs. National Treasury Employees Union v. Von Raab, 489 U.S. 656 (1989). In both cases the Court held that there was compelling justification for testing that outweighed any personal privacy interest of the employees.
The United States Supreme Court has not ruled on the question of suspicionless drug testing of teachers and other educational employees, and lower court decisions on the subject are mixed. For example, the board of education in New Orleans instituted a broad program of drug testing of teachers, aides and clerical workers any time they are injured on the job, without any particularized suspicion concerning drug use. The Fifth Circuit Court of Appeals ruled in 1998, that such testing violates the Fourth Amendment. United Teachers of New Orleans v. Orleans Parish School Board, 142 F.3d 853 (5th Cir. 1998). In the absence of particularized suspicion or any showing that the program was responsive to a particular problem of drug use among such employees, the court ruled that such testing was unreasonable. See also American Federation of Teachers-West Virginia , AFL-CIO v. Kanawha County Bd. of Education, 592 F.Supp.2d 883 (S.D. W. Va. 2009 (random drug testing program for teachers violates Fourth Amendment).
By contrast, the Sixth Circuit Court of Appeals reached the opposite result in the same year as the New Orleans court. In Knox County Education Association v. Knox County School Board, 158 F.3d 361 (6th Cir. 1998), cert. denied, 120 S. Ct. 46 (1999), the court affirmed the district court decision permitting "reasonable suspicion" testing of all employees, but reversed its decision prohibiting suspicionless drug testing of all "safety-sensitive" employees, including teachers. The court held that teachers and administrators have a unique responsibility in the drug interdiction effort (similar to the Treasury employees in Von Raab) that justifies suspicionless testing. See also Friedenberg v. School Board of Palm Beach County, 2017 WL 2729668 (S.D. Fla. 2017) (substitute teachers properly subject to suspicionless drug testing).
Legal Mailbag can recommend a highly-competent lawyer to represent your district in the inevitable legal challenge that will follow your initiating a program of suspicionless drug testing. However, given the uncertainties here, Legal Mailbag suggests an alternative. If an employee presents in a manner that gives rise to a reasonable suspicion that the employee is under the influence of marijuana and the employee denies that such is the case, go ahead and require that the employee submit to drug testing. In the absence of such reasonable suspicion, however, suppress your affection for random drug testing so that your district does not become the test case here in Connecticut. What do you think about that?