Legal Mailbag – 3-30-23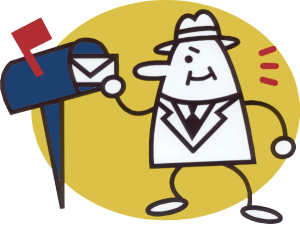 By Attorney Thomas B. Mooney, Neag School of Education, University of Connecticut
The "Legal Mailbag Question of the Week" is a regular feature of the CAS Weekly NewsBlast. We invite readers to submit short, law-related questions of practical concern to school administrators. Each week, we will select a question and publish an answer. While these answers cannot be considered formal legal advice, they may be of help to you and your colleagues. We may edit your questions, and we will not identify the authors.
Please submit your questions to: legalmailbag

casciac

org.


---

Dear Legal Mailbag:
With March Madness wrapping up on Monday, it's high time for me to ask about emails from some staff members inviting other staff members to pay into a pool and to fill out NCAA brackets that will pay out money to the winning staff members when the tournament is over.
I'm assuming that this should not be allowed since it fosters gambling in a work environment. Can Legal Mailbag confirm? Would it be any different if staff members pay into a pool to fill out a bracket, with a portion of the money going to a good cause within the school and a portion going to the winners of the bracket? Lastly, what about an email to the staff that simply asks if anyone is interested in participating in "March Madness" or that "tournament that takes place in March" without any mention of any other details and simply asks others that may have interest to go see that staff member who is organizing the bracket?
Any advice on this subject would be great to hear.
Signed,
Mad in March
Dear Mad:
Legal Mailbag did not want to be the skunk at a garden party, but upon reading your question, Legal Mailbag was concerned that it would be necessary to give bad news, namely that participation in a March Madness pool is illegal gambling. While the law on the subject remains somewhat grey, however, Legal Mailbag is happy to report that such activity can be defended as legal, at least in Connecticut. Indeed, despite estimates nationwide that between three and ten billion dollars ($3,000,000,000 to $10,000,000,000!) will be bet in such pools this year, Legal Mailbag was unable to find evidence of a single prosecution of March Madness pools for gambling. This should come as good news to participants in the school and office pools.
Gambling is indeed illegal in Connecticut except for activities that are specifically permitted by statute (e.g., State Lottery, Public Act 21-23 ("An Act Concerning the Authorization, Licensing and Regulation of Online Casino Gaming, Retail and Online Sports Wagering, Fantasy Contests, Keno and Online Sale of Lottery Tickets"). For example, the General Assembly has authorized various "gambling"-type activities for charitable purposes, such as fundraisers held by parent-teacher organizations, ranging from bingo to raffles to "cow-chip" raffles. See Conn. Gen. Stat. §§ 7-169 through 7-186, including § 7-169e ("Recreational bingo for parent teacher associations or organizations"). However, March Madness, Super Bowl or other school or office pools are not expressly authorized.
That said, the statute that prohibits "gambling" under Connecticut law opens the door to an argument that March Madness and other school pools are permissible. Conn. Gen. Stat. § 53-278b describes gambling as a crime as follows:
(a) Any person who engages in gambling, or solicits or induces another to engage in gambling, or is present when another person or persons are engaged in gambling, shall be guilty of a class B misdemeanor; provided natural persons shall be exempt from prosecution and punishment under this subsection for any game, wager or transaction which is incidental to a bona fide social relationship, is participated in by natural persons only and in which no person is participating, directly or indirectly, in professional gambling. (Emphasis added).
As you will note, wagering as part of a social relationship (which can include work colleagues) is exempt from prosecution for the crime of gambling.
Dan Schwartz is a well-known employment lawyer and partner at the law firm of Shipman & Goodwin, and in his long-running blog on Connecticut employment law, Dan has written at various times about the legality of office pools. See Connecticut Employment Law Blog for Dan's posts and a more comprehensive discussion of the legality of office pools. The bottom line is that individuals who organize such pools should be advised that they may not keep a cut of the money collected in the pool, and that all money received should be paid out to the winners, because keeping a portion of the receipts could expose them to a charge of "professional gambling." See Conn. Gen. Stat. § 53-278a.
In sum, such office pools are arguably legal (and the participants will almost certainly not be prosecuted) as long as no one profits from the activity and all proceeds are paid out. Legal Mailbag hopes that, despite your misgivings, you filled out a bracket and have UCONN going all the way. Go Huskies!