Legal Mailbag – 9-14-23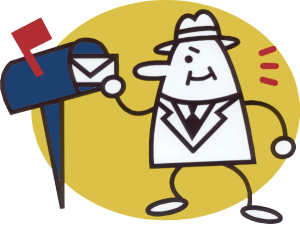 By Attorney Thomas B. Mooney, Neag School of Education, University of Connecticut
The "Legal Mailbag Question of the Week" is a regular feature of the CAS Weekly NewsBlast. We invite readers to submit short, law-related questions of practical concern to school administrators. Each week, we will select a question and publish an answer. While these answers cannot be considered formal legal advice, they may be of help to you and your colleagues. We may edit your questions, and we will not identify the authors.
Please submit your questions to: legalmailbag

casciac

org.


---

Dear Legal Mailbag:
With the teacher shortage this year, we struggled to fill the vacancies we confronted. We did our best in hiring teachers by the beginning of the new school year, but sometimes our best was not good enough. We are already having second thoughts about one of the teachers we hired this year. Classroom management is a real problem for this teacher, and he seems even to lack subject matter expertise. However, when we talk to the teacher to discuss these concerns, he gets super-defensive and insists that everything is fine.
To get my administrative certification, I took a great course on school law, and I seem to remember something about "super-probation" when teachers are first hired. This teacher has given us no hope that he will improve (or even acknowledge his deficiencies). Can I just let him know that his services will no longer be required?
Signed,
Trigger Happy
Dear Trigger:
You correctly recall the concept of "super-probation," but separating this new teacher from employment is not as simple as you may hope.
To back up for a second, Legal Mailbag asks you to review the provisions of the Teacher Tenure Act. "Teachers" are protected by the Act, whether or not they have achieved tenure. For the first forty months of continuous employment (or twenty months if the teacher achieved tenure in another Connecticut school district in the preceding five years), a teacher is "non-tenure," which means (1) the teacher's contract is subject to non-renewal if the non-tenure teacher receives written notice from the superintendent by May 1 that his or her contract will not be renewed for the following year, and (2) the non-tenure teacher has limited appeal rights if the teacher's contract is terminated in accordance with the Teacher Tenure Act. We consider non-tenure teachers to be probationary because of these special rules.
The protections of the Teacher Tenure Act apply to "teachers," and given how the Act defines the term "teacher," the newly hired employee you describe is not covered by the Act. Conn. Gen. Stat. § 10-151(a)(2) provides:
(2) "Teacher" includes each certified professional employee below the rank of superintendent employed by a board of education for at least ninety calendar days in a position requiring a certificate issued by the State Board of Education.
As you see, a certified employee must be employed for at least ninety calendar days before he or she is considered a "teacher" under the Teacher Tenure Act. Accordingly, it is fair to say that this employee is in a "super-probationary" status until he or she completes the required ninety calendar days of employment. Determining the employee's status, however, is only the first step. The question remains – what is the appropriate procedure for separating such an employee from employment?
To answer that question, we must consider two points. First, the employee is a member of the teacher's bargaining unit pursuant to Conn. Gen. Stat. § 10-153b(a) because the employee holds a certificate issued by the State Board of Education and is employed by a board of education in a position requiring such certification. Consequently, this employee is entitled to union representation with regard to disciplinary action. However, the decision to terminate the employment of this employee will not be subject to the provisions of the collective bargaining agreement because teacher termination decisions in Connecticut are not subject to collective bargaining.
Second, the employee has due process rights that must be respected. Even though the employee is "super-probationary," he or she has an expectation of continued employment, at least for the current year. As a matter of constitutional law, that legitimate expectation qualifies as a property interest. As you will remember from that great school law course you took, as governmental actors under the Fifth and Fourteenth Amendment, school officials may not deprive a person of "life, liberty or property" without due process of law.
That said, the process due here is minimal. You will have to meet with the teacher, with union representation if requested, and explain that you have concerns about the employee's performance. You must describe those concerns, and further explain that you and the superintendent are considering termination of the employee's employment because of those concerns. You must then give the employee an opportunity to respond to those concerns. Finally, you and the superintendent should consider the employee's response carefully before making a decision.
If after such careful consideration, you and the superintendent conclude that it is appropriate to terminate the employee's employment, you and the superintendent may go ahead and do so. However, in such cases, as a professional courtesy the employee is typically given the chance to resign (unless of course there is egregious misconduct). The union can be helpful in conveying to the employee that opportunity to resign. The bottom line, however, is that school officials may take action to separate newly hired teachers from employment during the first ninety calendar days of employment without following the procedures of the Teacher Tenure Act.