Earle Bidwell Responds to Offensive Editorial
On September 9, 2014, an editorial entitled "Hey, language police: That's so 'special needs'" appeared in the Journal Inquirer. Assistant Executive Earle Bidwell, who found the editorial to be offensive and misguided, wrote the following response to JI Editor Chris Powell.
---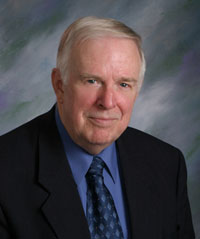 Mr. Powell:
First, let me answer the question posed 4 sentences from the end of your offensive September 2, 2014 article. "And what do we do when kids start sneering at each other, 'that's so special needs?'" The answer is the same one that I will give to an educated adult who should know better. "That expression is hurtful and inappropriate." I say the same about your newspaper's stand on use of the "R" word.
Yes, language does evolve, as you stated in your fourth paragraph. Let me remind you that "faggot" used to be a bundle of sticks, and (still is) a British food product using processed meat, and "fag" was a slang term for a cigarette. Yet since they have become a derogatory terms for homosexual men, they are no longer used in polite society. The same can be said for "gay" that formerly meant "carefree', "happy", or "bright and showy."
You may be interested to know that the Connecticut Association of Schools' Scholar-Leader Banquet celebrating the best and brightest student-leaders from each middle school in Connecticut was keynoted by a young woman with an intellectual disability. She brought the house down and had over 15,00 people on their feet. At this same event, the 300 student honorees, which included representatives from all the middle schools in the JI circulation area, signed a pledge to end the "R" word.
Yes, "…today's culture requires decent people to change…" As always, it is decent people who take the high road, respect ALL people, regardless of their differing abilities, and set a shining example for the "miscreants." What message do you have for these students, and those like them who are more interested in inclusion than in your semantics? Score one for the kids and zero for the J.I.
Earle Bidwell
Assistant Executive Director, CT Association of Schools, and life-long resident of Manchester