Plainfield's athletes are setting the right example for everyone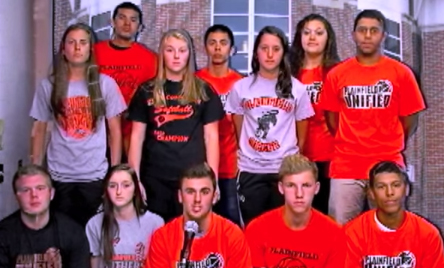 By Mike DiMauro
Publication: The Day
Published October 02. 2014 4:00AM Updated October 02. 2014 8:43AM
Their names are Stevie Jankowski, Liam Jacobs, Jordan Pollard, Isaiah Fort, Reese Griffin, Kade Amster, Julie Jordan, Abby Burdick, Cody Alday, Tessa Marandola, Alyssa McKay and Andre Bergeron.
They are the voices of Plainfield High School.
They are the voices on a You Tube video produced earlier this week, in the wake of the racial slurs that provoked a fight, following last Friday's football game against New London.
Their message:
"We are the athletes of Plainfield High School and we condemn the use of ugly racial slurs directed toward New London High School football players that led to an altercation on Friday, Sept. 26. We were not involved in any of this, but it has reflected on our entire town. We pledge ourselves to good sportsmanship and urge our families, friends and fans to do the same. And we won't tolerate anything less. They must not either. We are a diverse school. Different races, different religions, different colors. The only colors that matter to us are the black and orange of Panther Nation. We are Plainfield, we are Plainfield, we are Plainfield. We can all to better and we will. We are Plainfield."
[
MORE
]